Home » Locations » Things to Do Mallorca »
Private Custom-Made Boat Charter Puerto Pollensa
Presented by PAI Tours
Do you want to get away from the crowds? Would you like to create your very own boating adventure? If the answer to either of these questions is yes then this is for you – charter your own private yacht for a day and create your individual custom-made experience.
And when in Mallorca, what better way to do this than on a classical Llaüt boat. A Llaüt is the traditional boat of the Balearic Islands, which in past times was mainly used as a trawl-fishing vessel and freight-carrier around the Mediterranean coast. Historically, these boats were crafted from local wood, while the modern-day versions are built with new, longer-lasting materials. Llaüt boats are known for their stability in the water, which makes them ideal for a wide range of activities, even in adverse weather conditions.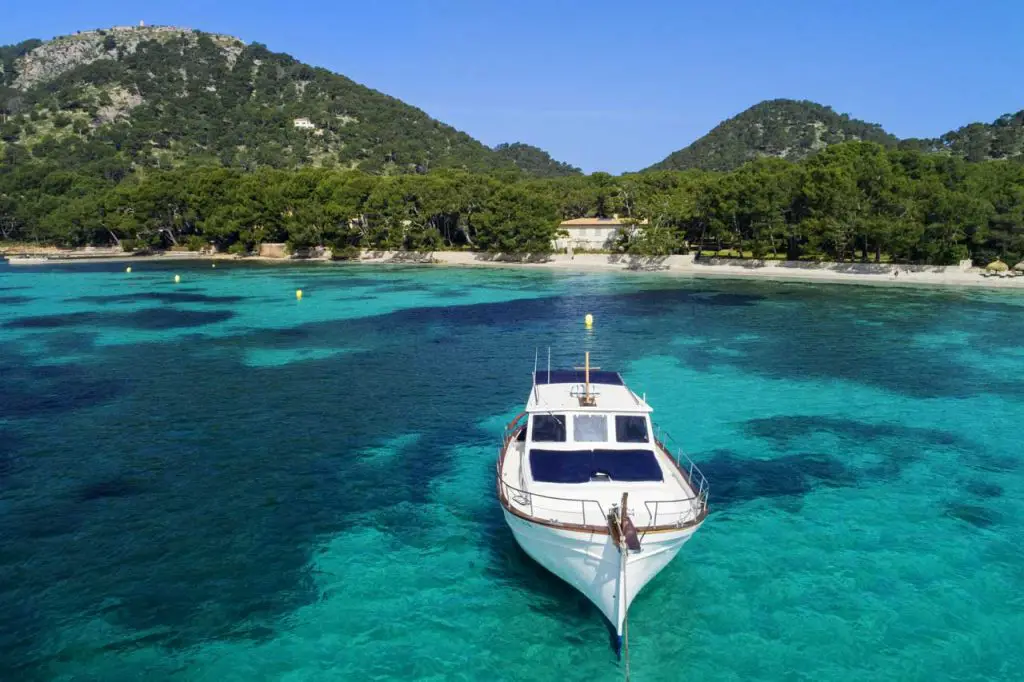 This luxurious Llaüt, which is 13 metres long and 5 metres wide has a maximum capacity of 12 passengers. It boasts a large sun-deck with soft loungers and a cosy stern, where you can find shelter from the hot summer sun, with table and benches. The inside is equipped with a kitchen, a modern bathroom with hot water, a sound system and air conditioning.
Depending on how much time you wish to spend on board, how far you would like to go and what activities you would like to include in your experience, the yacht is available for half-day hire, for a full day or for a sunset-tour.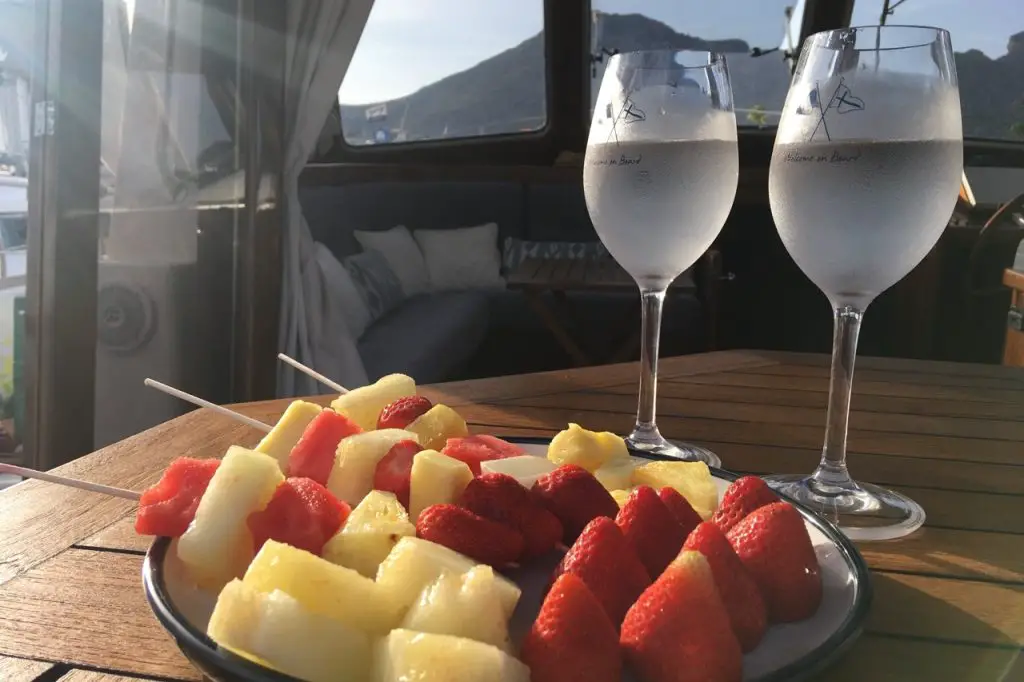 Relax on the sundeck's comfortable sun loungers with a cool drink in hand while admiring the beautiful coastline and stunning scenery of the Tramuntana mountain range. Enjoy delicious fruit and tapas with a cold beer or chilled wine in the shade of the stern. Cool off in the crystal-clear waters of secluded little coves and explore the fascinating underwater world a little more closely with the use of the snorkelling equipment. Discover magical places like Cala Murta or Cala en Gossalba, which are difficult to reach by car and stop off at stunning beaches like Formentor or Cala San Vicente.  
PAI Tours Terms and Conditions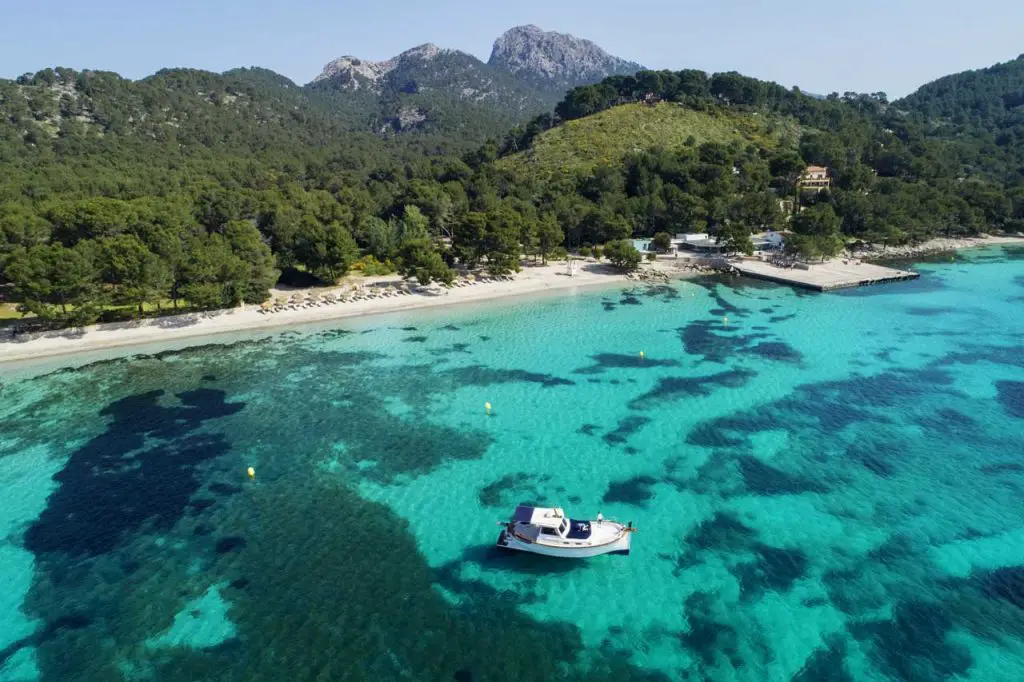 The following are included in the price:
✔️Experienced captain and crew
✔️Mediterranean snacks or fruit
✔️Soft drinks
✔️Cold beer and chilled wine
✔️Use of masks and snorkels
To make your experience truly unique, why not consider one or several of the following extras, which can be arranged for you on request:
🔹 Are you a wine connoisseur and would like to sample some local quality wines? A wine tasting experience can be arranged for you on board.
🔹 For the food lovers amongst you, a delicious dining experience might be the way to go.
🔹 Do you have something to celebrate? Birthday parties, stag or hen dos and other celebrations can be catered for.
🔹 You want an especially relaxing time on board? Why not add yoga or massage therapy to the experience?
🔹 You like to be active and adventurous? Then maybe exploring some otherwise inaccessible places by paddle board is for you.
🔹 And of course your transfers to and from the boat can also be arranged, if needed.
Prices for Private Boat Charter Puerto Pollensa
 
Half Day
10.30am -1.30pm
or
2.30pm - 6pm
Full Day
10am - 5pm
Sunset
7pm - 10pm

1st Oct to 31st May
500 EUR
900 EUR
350 EUR

1st Jun to 30th Sept
650 EUR
1200 EUR
500 EUR
These trips tend to sell out fast, so it is a good idea to book ahead!
Contact us to find out more or to make a booking.
PAI Tours General Terms and Conditions