Magaluf Taxi Transfers
Our Magaluf airport taxi transfers awarded "Certificate of Excellence" by TripAdvisor for the 5th consecutive year.
Book now & pay in Magaluf
Book your Magaluf transfer without making any payment and pay your driver later.
Cancel taxi for free
You can cancel your Palma airport transfer for free at any time before your travel.
Impeccable transfer service
We use the very best licensed taxis in Magaluf along with experienced professional drivers at low cost.
Palma Airport Taxi Transfers

to Magaluf
Magaluf Taxi Transfers
Online
The two best ways to get from Palma airport to Magaluf is to either pre-book a private airport transfer or take a local taxi from the rank outside the arrivals hall. Below we have put together all the relevant information on the merits of both options so that you can decide which best fits your personal circumstances.
We have always recommended Solhop, a fully licensed Spanish supplier. You don't need a credit card to pre-book and you can pay your driver in cash or with a card. You can also cancel your taxi transfer at any time without having to haggle about refunds.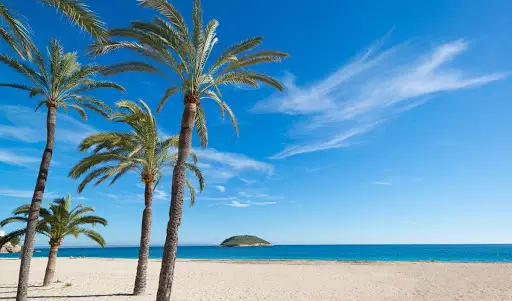 Directions from Palma Airport to Magaluf
The town of Magaluf is located on the southwest side of the island and 29km/18miles from Palma airport. Despite the relatively short distance, the journey by car or taxi will take around 25 minutes, as the roads can become busy around Palma city.
If you choose to hire a car from Mallorca airport for your trip to Magaluf then you just need to work your route out.
Once you get your hire car, exit Palma airport following the signs for Palma. If you needed to take a shuttle bus to get to your rental car, then you will need to join the main highway one junction further away but only a few hundred metres further.
Leaving the airport you will join the Ma-19 heading towards Palma city. When on the Ma-19 continue for approximately 4.3km, 3 minutes, until junction 3 and take the Ma-20 signposted Andratx/Alcudia.
Stay on the Ma-20 for just over 10km/6miles going around Palma city until junction 11A and merge onto the Ma-1 towards Palma Nova/Andratx.
Stay on the Ma-1 for around 8.5km/5miles then take exit 14 toward Magaluf/El Toro. At the roundabout, take the 3rd exit following the signs for Magaluf. After 1.1km/0.7miles you will come to another roundabout and need to take the 1st exit straight over.
In half km more at the large roundabout take the 2nd exit following the signs for Magaluf. In just a few hundred metres you will have arrived at Magaluf!