Home » Airport Info » Baggage »
Bag wrap at Palma Airport
Some passengers standing at the luggage carousel will experience everyone's worst nightmare. After lots of waiting, the last suitcase finally arrives, half-open, with their belongings hanging out. Expensive items could have been stolen.
Please note that the bag wrap service at Palma Airport is temporarily closed.
How does plastic bag wrap work?
Plastic wrapping machines can be found at Palma airport. These machines provide a strong protective plastic film for all types of baggage. The process takes less than a minute to completely wrap luggage secure with plastic cling film. The plastic film is fully recyclable and non-toxic. It's  very strong and can stretch over virtually any shape of luggage.
How bag wrap protects your luggage
Bag wrap prevents accidental openings. The wrap especially helps if a suitcase is overloaded or has an untrustworthy zipper.  The advantage of multiple layers of plastic wrap is that it protects against a number of potential pitfalls. The plastic wrap protects against theft, dirt, damage, marks and scratches from a rough conveyance and handling during transit.
It also protects against humidity and rain, which is only an occasional problem at Palma Airport, during aircraft loading. The company, TrueStar, will wrap the baggage in a green film and also add an extra identification code and so it's easy to identify if the luggage is lost.
Bag wrap deters thieves
At virtually all international airports, including PMI,  some dishonest professionals will beat security and steal from luggage. You won't completely stop thieves by using the bag wrap cling film system on offer at Palma but it will act as a deterrent. Thieves want to be as speedy as possible and go through as much baggage as they can. When they come across a wrapped case they will likely choose another bag.
Where can I find bag wrap and how much is it?
The plastic wrapping machines are on floor 2 of Palma Airport, the main check-in floor. There are two of these with personnel to help. They are on either side of check-in. The cost is approximately €10 for each item wrapped.
---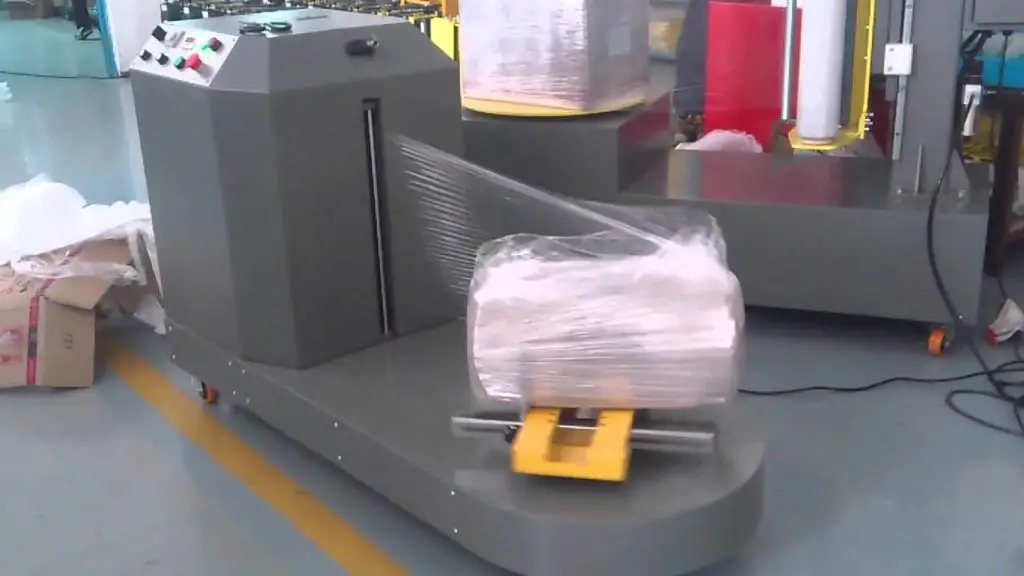 Bag wrap machines can help to protect your luggage
---
Other plastic bags
Bags for liquids
Plastic bags for liquids can be purchased just before the main security checkpoint on floor four of departures. These are before either security entrance and are the plastic bags for carrying liquids in hand luggage with a plastic zip-top.
Floor 4. Departures. Public zone
Opening times:
6 am to 10:30 pm