Home » Airport Info » Airport Services & Facilities »
Duty-Free
Duty-Free Store Locations
The main duty-free shopping area is on the fourth floor, past the security checkpoint for flyers only. Express duty-free shops are smaller duty-free stores found in Modules A, C, and D near the boarding gates. In the summertime, duty-free is open 24 hours a day. In winter it's closed at night-time.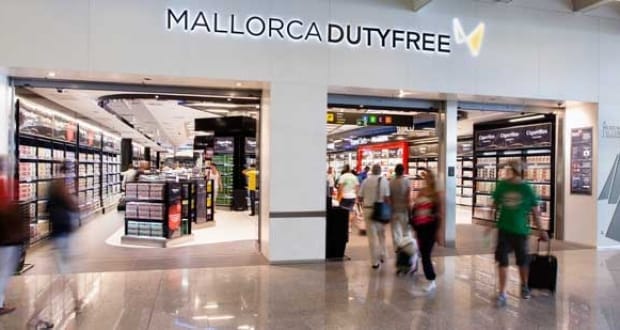 Palma Airport has one of the largest duty-free stores
The main duty free store
The main duty-free store in Palma airport is spread over a large area, selling products such as tobacco, perfumes, cosmetics, spirits, wines, and foodstuffs. It's one of the largest duty-free stores in Spain. Spacious and well laid out, but in summer it can become very busy. 
---
---
Smaller Express Duty-Free Stores
Smaller "express" duty-free stores can be found on the way to your boarding gate. All modules have an express duty-free store, except for module 'B'. However, all modules including module B have a range of shops and bars by their boarding gates.
---
When to Buy Duty-Free Items
Duty-free can be accessed by arriving and departing passengers. If you want something to enjoy on your holiday, you can buy it upon arrival before leaving the passenger-only zone.
In the EU zone, duty-free goods are only free of duty in name alone (see the duty-free guide below). Duty can be free for flights heading outside the EU.  As a result, certain products may be cheaper outside the airport, in resorts. For example, some spirits can be found cheaper in Magaluf than at the airport.
If you're departing Palma Airport and thinking of purchasing selected bottles of spirits from the resort before you leave, consider how much weight is available in your suitcase so as not to be charged excess weight and defeat the purpose.
---
Duty-Free Limits
Although everyone can shop in the airport's Duty-Free stores, those who are travelling within the EU can only buy items where tax is included in the price. Tax-free goods can only be purchased when travelling outside the EU.
Within the EU
There is no extra duty to pay on goods that are moved within the EU when tax is included on purchase.  So for example, goods bought in Mallorca from regular stores already include tax. The same applies to those items you are allowed to purchase in the duty-free stores, and no extra duty would be charged when flying to another EU country. For this reason, there are no exact rules regarding the maximum amount of goods you are able to take back home with you. However, certain items are not for resale and can only be purchased for personal use e.g. alcohol and tobacco.  If you are stopped by customs officials and you have a large number of tobacco products or alcoholic beverages in your luggage, you may be questioned. It is therefore recommended not to go over the limits of what is considered to be for personal use.
What are the "personal use" limits?
Each EU country can decide on the maximum amount of tobacco products and alcohol you can bring back with you, so the limits may differ from country to country. However, the limit in each country will be at least:
800 cigarettes
400 cigarillos (cigars weighing a maximum of 3 grams each)
200 cigars
1 kg of tobacco
10 litres of spirits
20 litres of fortified wine
90 litres of wine (including a maximum of 60 litres of sparkling wines)
110 litres of beer
Some EU countries may have a more generous allowance – please check the official information for the country you are travelling to. Although, in most cases and specifically where alcohol is concerned, it will not be practically possible to carry with you more than the amounts listed above.
Please note: If you are under 17, stricter rules may apply to you. These will vary, depending on the country you are travelling to. Please check before you travel.
For additional information, please also see the "Your Europe" website.
Outside the EU
Visitors to the EU who are travelling back outside of the EU may be tax-exempt. Look for items with green labels that state 'only for passengers travelling outside the EU'. You will need to show ID with proof of non-EU residence and a boarding pass for a flight bound outside the EU.
Duty-Free allowance for travel to Great Britain
If you are travelling from Mallorca Airport to Great Britain (England, Wales, or Scotland), the following limits apply:
Tobacco
You can bring with you one of the following tobacco products:
200 cigarettes
100 cigarillos
50 cigars
250g tobacco
200 sticks of tobacco for electronic heated tobacco devices
It is possible to "mix and match", as long as you don't go over your total allowance (e.g. you can bring with you 100 cigarettes and 25 cigars (both half of your allowance).
Alcohol
With regards to alcohol, your customs allowance by far exceeds what you will be able to carry with you in practice.  Your duty-free allowance for alcohol is as follows:
A maximum of 4 litres of spirits and other liquors over 22% alcohol
OR
A maximum of 9 litres of sparkling wine, fortified wine (for example port, sherry) and other alcoholic drinks up to 22% alcohol (not including beer or still wine).
It is possible to split this allowance, e.g. you can bring 4.5 litres of fortified wine and 2 litres of spirits (both half of your allowance).
You  can also bring with you:
Up to 18 litres of wine (still)
AND
Up to 42 litres of beer
Please note: If you are under 17, you have no personal allowances for tobacco or alcohol. You are permitted to bring alcohol and tobacco with you for your own use but you must pay tax and duty on these products before you arrive in the UK.
Other goods
You can bring in other goods up to the value of £390 (or up to £270 if you arrive by private plane). You may have to pay import VAT and customs duty if you exceed your allowance. For more information, please also the UK Government website.
---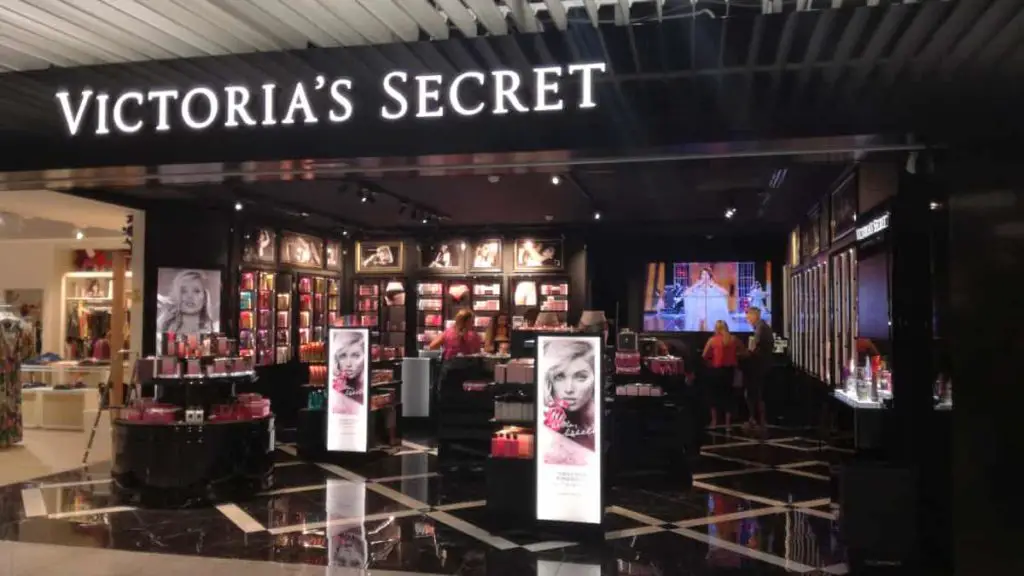 There is a wide range of shops at Palma Airport
---
Regular shopping at Palma Airport
As with most major airports, there is a large selection of shops, bars and restaurants close to each other. There is a wide range of regular shops such as fashion, jewellery, gift shops, newsagents. Most shops are open from 7 am to 9 pm, many at least until 10 or 10:30 pm. A Pharmacy/Chemist can be found in departures in the public area on floor 2 (closed at night-time).
How many shops are there at Palma Airport?
There are more than 40 shops at Palma Airport including Duty-Free Jewellery, Sports, Fashion, Electronics, Foodstuffs, Pharmacy and Gifts.
How much duty free alcohol can I bring back from Mallorca?
That depends on whether you are travelling to a country within the EU or outside the EU. Within the EU, the maximum recommended amount of alcohol you can bring back is 10 litres. For travel to Great Britain, please see the guidelines above.