Home » Airport Info » Baggage »
Lost Luggage at Palma Airport
Palma Airport handles close to 20 million pieces of luggage a year. Luckily, only a very small percentage of these goes missing.
What to do if You cannot find Your Luggage
Your baggage has not arrived on the reclaim belt?
If your luggage has not appeared on the luggage reclaim belt allocated to your flight, consider whether it might have been delivered as "Special Baggage". This might be the case, if your bag is particularly large or heavy, has an unusual shape, is fragile, etc. See here fore more information on Special Baggage.
Your bags are definitely missing?
If you are unable to locate your luggage,it is important that you report this immediately to your airline's lost luggage desk or their office at Palma Airport (see below for contact details). Usually, staff will be able to track your baggage on their computer tracking systems and locate your luggage.  If it has not arrived at Palma Airport, they will advise you on which flight it will arrive.
If your luggage can't be found on their system, it's likely the barcode label has been removed or got rubbed off on the luggage conveyor system. The baggage is likely to be somewhere in between the departing airport bag drop and the aircraft it was supposed to be loaded on. 
Regardless of whether or not your suitcase can be located on the system, you should fill in a property irregularity report (see below for more information). This will enable you to make a claim for reimbursement or compensation to your airline, should this become necessary.
Your luggage was left on the carousel?
Ensure you retrieve any checked baggage before exiting the baggage reclaim area, as re-entry is not permitted once you have left. If you have departed the baggage reclaim area without securing your luggage, please contact your airline for guidance on the retrieval process.
Lost / left luggage desk
The Lost Luggage Counter is located in the baggage reclaim area, near baggage carousels 1, 2 and 3. Go there before leaving the baggage reclaim area to report your missing luggage. You will need your boarding pass with the baggage tag sticker, which was affixed when you checked in your baggage at your departure airport.
The staff at the Lost Luggage Desk fill out a form called a "Property Irregularity Report" (PIR), which includes your name, flight number and a description of the missing luggage. You will receive a printout of this.
You then have no choice but to wait and see whether your suitcase can be found, which will be the case most of the time. You will be notified as soon as the current whereabouts of your luggage have been established. Once your suitcase has arrived at Palma Airport, it will be delivered to your hotel or accommodation.
Check with your airline to see what compensation you can claim if you incur expenses due to the non-arrival of your luggage.
Luggage handling agents at Palma Airport
Company
Telephone
Location
Acciona
971 787 933
Floor 0, baggage reclaim hall
Easy Jet (Menzies Aviation)
902 599 900 / 971 787 541
Floor 0, baggage reclaim hall
Eurowings
900 649 635
Floor 0, baggage reclaim hall
Groundforce
902 190 271
Floor 0, baggage reclaim hall
Iberia
901 111 342 /
971 789 972 /
971 789 979
Floor 0, baggage reclaim hall
Jet2
971 787 714
Floor 0, baggage reclaim hall
Norwegian
971 787 541
Floor 0, baggage reclaim hall
Ryanair
971 789 014
Floor 0, baggage reclaim hall
Why Your Luggage May Get Lost
Late check-in or bag drop
Theoretically, the airline's time limit to check-in luggage should prevent loss of luggage. However, during busy times or unexpected technology glitches, some luggage just doesn't have time to get through the security screening and the vast conveyor belts at Palma Airport and may miss the flight.
---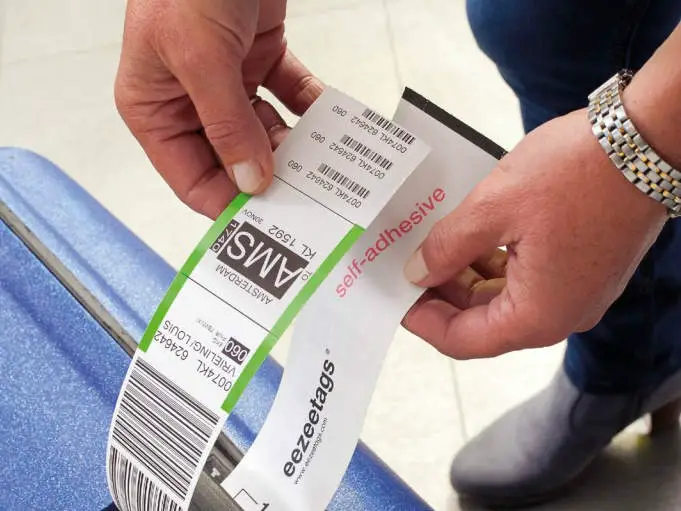 It's best to check in luggage well before the check-in closure time.
---
Flight connections
Flights with overly tight connections mean that sometimes luggage from one aircraft won't make it to the other aircraft and will miss the flight. This can only be prevented by being cautious when booking your flights and allowing enough time between connecting flights.
Another factor is that the more a bag has to be handled and traverse airport's luggage conveyance systems the luggage barcode label can become damaged. This bag tag is essential for the computer scanner to direct it to the correct flight and it may become creased or torn and therefore unreadable. If at all possible, it is best to only have one connection at a time.
---
TIPS
Place bags flat on the belt
If you place your luggage upright resting on its wheels, it will raise the chance of a mishap. Bags on wheels will crash around until they fall on their side. Problems arise when bags get caught up with other bags creating blockages and delays or two bags getting scanned for one and therefore one being directed onto the wrong flight.
Make sure your luggage can be identified
In the event of the barcode label becoming detached or unreadable, staff at the airport will have no way of identifying your suitcase. This highlights the importance of internal identification tags or a copy of the travel itinerary of the passenger in the baggage.
---