Airlines are gradually changing the way we fly and this includes check-in and bag drop. Ideally, they want everybody to check-in online and drop their hold baggage at the airport bag drop with minimal staff involved.
Airports want to cut down passenger queues and costs. Fewer airport desks and staff involved minus check-in procedures all equate to saving time and money. Certain budget airlines have been the market leaders in this and have literally transformed the way we fly.
Not all airlines require passengers to check-in online. If passengers are required to check-in beforehand most prefer to check-in online before arriving at the airport rather than having to use self-check-in machines at the airport.
---
Bag drop deadlines
Bag drop deadlines are still very strict even without having to check-in. These deadlines are stated by airlines when booking. Bag drop is usually open two hours prior to departure and the deadline is 60 – 40 minutes before flight departure time. Early bag drop is highly recommended.
---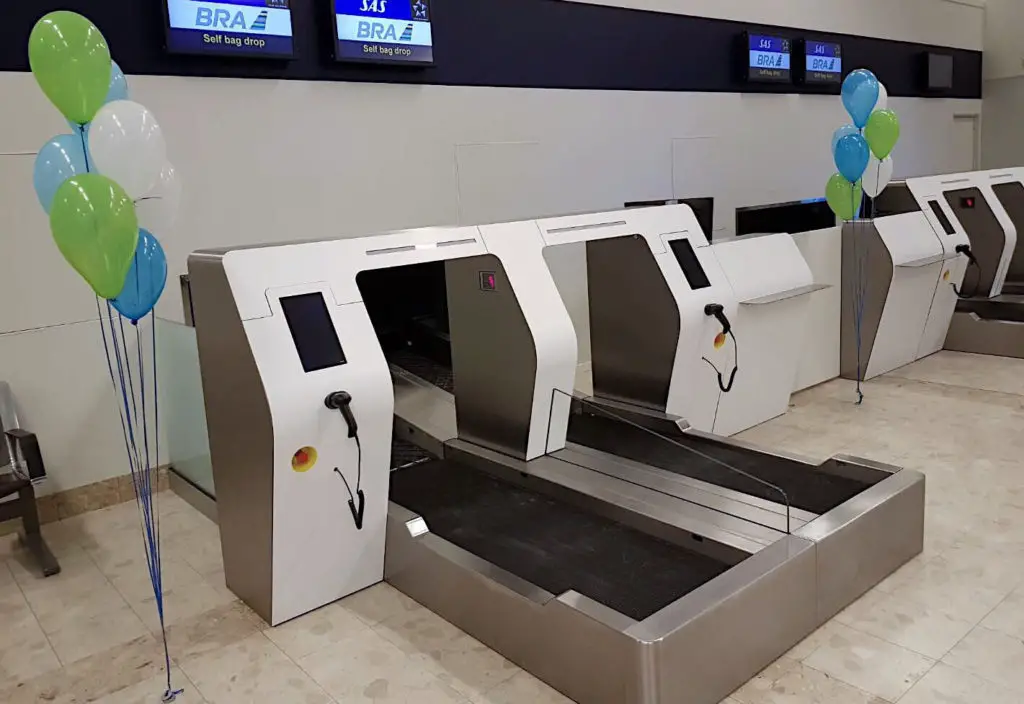 Bag drop deadlines are very strict even without having to check-in
---
Self-Bag Drop at Palma Airport
Use one of the bag drop machines by scanning your boarding pass and ID or passport. You will be given bag tags to fasten to your baggage and the desk number to drop your luggage without queuing. If the machine doesn't give bag tags an airline employee will supply and fasten these for you.
Where Located
Most airlines at Palma are moving towards online check-in for all passengers although they don't have complete self-bag drop machines. They require their passengers to come to the former check-in desks now called bag drop desks. Here passengers will have to present their boarding pass and ID. Their luggage will be weighed, tagged and dropped. Check-in will have taken place online.
All bag drop is on level two of departures in the main terminal building. You will have to search for your airline although most are easy to find with clearly visible banners and signs. You can also check the monitors to see which desks are allocated for your airline. If you have any oversized or special baggage, the staff at your bag-drop desk will advise you where this can be checked in / dropped.
Complete Self Service Bag Drop Machines
These automated bag drop machines will eventually be in place at all modern airports although they are not at Palma yet. These machines will virtually cut out all airline staff involved in check in and bag drop.
The simple steps are as follows:
Check-in

online
Place luggage in bag drop machine
Select language on the

touch screen

Scan boarding pass, whether paper or mobile device

It will print bag tags, take these and fasten securely on baggage

It asks if you are ready, then it takes your luggage. You receive a bag claim tag

.