Home » Airport Info »
Flying to Mallorca with your pet
Air travel with your pet can be a stressful experience for both of you. What do you need to bear in mind if you want to fly to Mallorca with your pet? Good preparation is vital to ensure that everything runs smoothly on the day.
Mallorca travel preparations for you and your pet
It is important to start making arrangements in good time before your planned flight – ideally at least two months in advance.
Prior to travelling, you will need to:  
Clarify which airline will allow you to bring your pet, as not all carriers give that option.
Book your flight early, as some airlines restrict the number of pets on any one flight. It is also advisable to reconfirm your flight at least 48 hours in advance of your travel date.
Find out from your airline whether your pet will be travelling in the cabin or in the hold.
Check which type of pet crate is approved by your airline.
Give your pet plenty of time to become familiar with the travel cage. The cage should be purchased well in advance and your animal should have become used to being confined in it for some time.
Check what type of paperwork you will need for your pet to be allowed to travel.
Find out what vaccinations are required for your pet and ensure these are administered in time to be valid for travel.
On the day of travel, please consider the following:
In addition to the prerequisite microchip, the International Air Transport Association (IATA) recommends to add a tag to your pet's collar or travel cage with your (or an appropriate contact person's) name, address and contact details.
Your pet might find the busy surroundings of an airport quite stressful. Therefore, if your pet is allowed in the cabin, check in as late as possible (please enquire with your airline regarding check-in times).
If your pet will be transported in the hold, check in early. Your pet will then be taken to the baggage area and put somewhere quiet and dimly lit in order to relax.
IATA recommends that your pet should be given a light meal about 2 hours before being handed over to the airline staff.
Do not give your pet any kind of medication to help relieve stress as, if your pet looks tired, lethargic, or sick, the airline may refuse to allow it aboard the aircraft.
Flying to or from Mallorca from an EU member state
If you are flying between Mallorca and another EU member state with a dog, cat, or ferret, your pet must:
be microchipped or tattooed (if this was done before 3 July 2011).
have a valid rabies vaccination (the vaccine will need to have been administered at least 21 days prior to travel).
have a European pet passport from an authorised veterinarian (details of the rabies vaccination must be included in the passport).
Slightly different rules apply if you are travelling with other pets:
Flying to Mallorca with your pet from a non-EU country
If you are travelling to Mallorca from a country that is not in the European Union, your pet will need the following documentation:
An animal health certificate, which must be signed by a licensed veterinarian and written in Spanish.
A declaration certifying that you are adhering to the conditions of travel for your pet.
Both of the above must be in accordance with the European Union's models. Please see here for a sample health certificate and declaration.
A certified copy of the animal's identification and vaccination information.
In addition to the above, your pet must be
Microchipped or tattooed (if this was done before 3 July 2011).
Vaccinated against rabies with a vaccine that is valid at the time of the trip.
Depending on which country you are flying from, your pet may need to have undergone a rabies serological test at an authorised laboratory. Please enquire with your airline to find out whether this is needed.
Please note that your pet's microchip will need to be readable with EU scanners. Chips can differ from country to country. Therefore, even if it is already chipped, it may need to undergo the process again.
Flying from Mallorca to a non-EU country
If you are flying from Mallorca to a non-EU country, you will need to check the regulations for the country you are travelling to. Please see here for information on bringing a pet to Great Britain.
---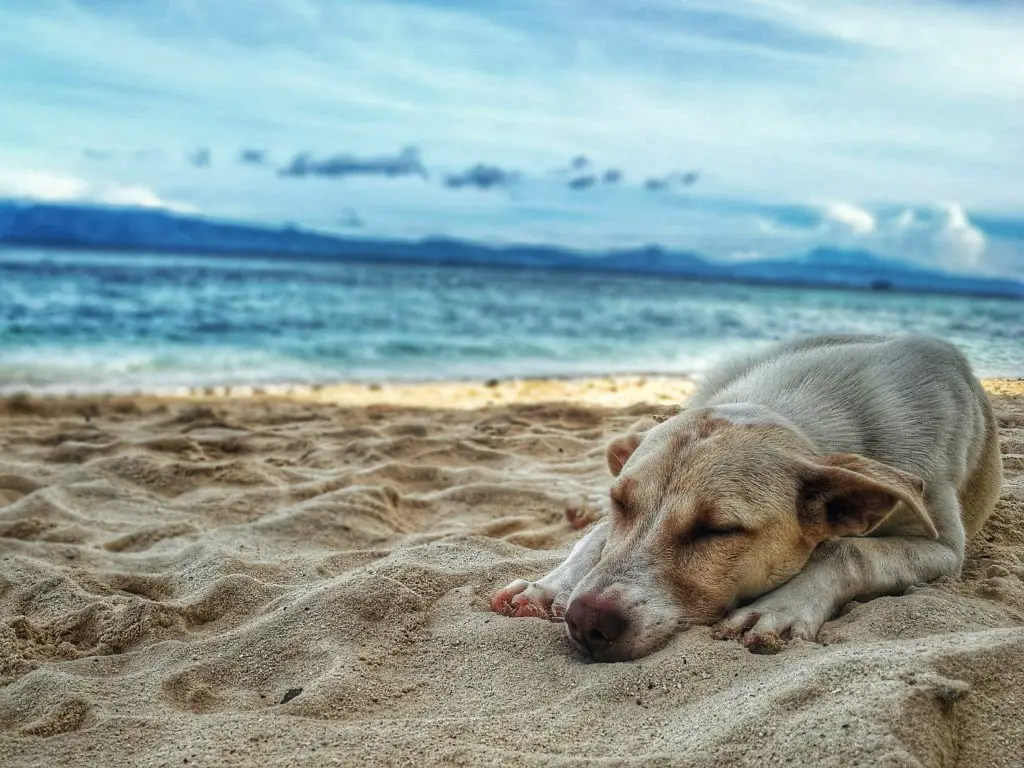 Good preparation is vital if you want to travel to Mallorca with your pet.
---
Frequently asked questions
Is Palma Airport pet-friendly?
Pets are permitted at Palma Airport and you can even bring them to the VIP lounges. There are several "pet zones" distributed across the airport. These are fenced areas, where your pet can relieve itself and have a drink. These are located as follows:
Arrivals, ground floor (public zone)
Departures level 4, on the terrace (public zone)
Departures Module C (accessible only for passengers)
Can my pet travel in the airline cabin?
This will be different from airline to airline and will also depend on the country you are travelling to and from. As a general rule, animals are mostly required to travel in the hold. If the airline does permit pets in the cabin, your pet must meet certain requirements such as weighing less than 8 kilos (including the pet carrier) and being able to fit under the seat in front of you. This rule does not apply to guide dogs who are allowed to travel in the cabin with their owner.
What is the procedure if my pet travels in the cargo hold?
Generally speaking, if you want to travel with your pet to or from Mallorca, it will have to travel in a pressurised cargo hold. While this might raise concerns, it is reassuring to note that thousands of pets travel around the world this way every year.
Nearly all airports have specially designated special grassy areas where pets can relieve themselves prior to being handed over to the airline for loading. Once you hand your pet over to the ground staff you will not be able to see it again until you arrive at your destination.
On arrival at your destination airport, you will need to go to the 'Animal Claim' desk to pick up your pet. This can be found in the Baggage Reclaim area.
Will my pet be fed during the flight?
No. It's preferred that pets fly with an empty stomach. As mentioned above, IATA recommends a light meal about 2 hours before handing your pet to the airline staff. Water containers that should be fitted to the travel containers will be refilled on departure.
Should my pet be sedated?
The use of sedatives can have injurious effects on the animal's health due to adverse reactions and therefore isn't recommended.
Where can I get further information?
More information can be obtained on the IATA website and on the Spanish Government website, as well as from your airline.
---
Assistance dogs and guide dogs
Assistance/guide dogs on domestic and international routes are allowed on most airlines. You can find more information on our page Flying to Mallorca with a Guide Dog / Assistance Dog.
---
Pets on Public Transport in Mallorca
Palma de Mallorca
Until recently, it was not possible to take your pet on public transport in Palma. However, since 17/1/2022, pets are allowed on the EMT buses in Palma. Dogs need to be on a lead and wear a muzzle. You will also need to purchase a bus ticket for your dog, which costs € 0,30. Smaller pets will need to be in a carrier and can be taken on the bus free of charge.
Across the island
Pets are not currently allowed on the interurban TIB buses, with the exception of guide dogs. Please see here for more information on bus travel in Mallorca.
---