Home » Airport Info » Baggage »
Luggage Lockers Palma Airport
If for whatever reason you need to leave luggage or just want to be free from lumbering an overwhelming amount of bags around then a luggage locker service is a good option.
Left Luggage, luggage storage or luggage lockers whatever you like to call them are a convenient solution even if it's just to do some shopping hands free or to go for tapas or dine at a favorite restaurant.
Luggage lockers can be used short term or long term and also provide a secure service for valuables.
Luggage Storage Palma Airport
You might want to enjoy shopping, dining or browsing around Palma Airport hands free of baggage. However, unlike many international airports, there are no official luggage storage facilities at Palma Airport!
Solutions
The lack of Palma airport luggage lockers may put a spanner in your last day's travel plan. There are however a number of solutions that may appease this problem.
If you are coming from a cruise ship, sometimes cruise liners have a luggage storage facility. Another option may be to check in luggage at the cruise port through your cruise liner. This means your luggage will be taken to the airport to be loaded onto your subsequent flight.
Hotel storage can be an option, even if you aren't staying at a hotel in your resort town or city. Sometimes approaching hotel management or the head porter is all that's needed for a few hours storage. Hotels usually charge a fee for this or a tip is expected.
Luggage Storage Palma City
If your plan was always to explore Palma city on your flight day luggage free, then this is still easily possible.
Without the burden of bulky baggage even a heavy coat or flight documents, your last day around Palma city should seem like any other vacation day.
There are two luggage locker services in Palma, one located in the street Can Puigdorfila 5, close to the Cathedral of Mallorca and the other at the main Bus/Train station in central Palma. They are open every day of the week even on national holidays. They are open between 9:30am – 19:00 Nov to March and 9:00am – 20:00 April to Oct. They can also arrange out of hours lockers.
For cabin sized luggage it is €4.50 a day and larger luggage that has to be checked in to the aircraft hold would be €5.50 a day (including bikes). If you want to store luggage for longer the rate becomes much cheaper, for example three months would only be €1 a day.
How to get there
From Palma airport there is a continuous bus service which goes to the bus station at Plaza de España, on average every 15 minutes apart from the early hours of the morning.
It is bus route no. 1 and cost €3 per person and takes approximately 15 minutes. It is the same bus back to Palma airport taken from the stop on the opposite side of the road.
Plaza de España is approximately 25 minutes from the cruise port and it's the same bus, route no.1, to get to and from the cruise port.
Call&ride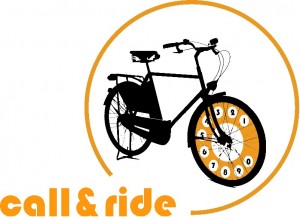 Call&ride are highly recommended on TripAdvisor – see hundreds of 5 star reviews here
info@callandridemallorca.com
Tel: +34 871 11 69 96
C/ Can Puigdorfila 5, 07001, Palma de Mallorca
Here you can also rent a bike at a very low price and they have a special offer of luggage + bike.
Palma Lock and Go
info@palmalockandgo.com
Tel. +34 971 716 417
Estación Intermodal de Autobuses y Ferrocarril
Plaza de España, 07002 Palma de Mallorca