Home » Airport Info » Baggage »
Bicycles
Bringing your own bicycle
Your bike may not arrive on time, so it's good to familiarise yourself with an appropriate rental shop before you leave. Delayed bike arrivals commonly happen at the busiest times, Saturdays being the worst culprit. It's best not to plan competitions or special rides the day after you arrive. To get the cost of a rental bike back, choose a travel insurance provider with this included.
Despite the potential pitfalls of bringing a bike, there is nothing quite like riding your own bike in Mallorca!
Arrivals
When arriving at Palma airport you will find bicycle boxes are often conveyed on the same baggage carousel as your checked-in luggage. Special baggage is by carousel 17 (you may need to check this). If you can't find your bike, check with your airline or lost luggage in the baggage reclaim zone near to the carousels. It could be that your bike will arrive later.
Departures
If you're departing Palma Airport, go to your airline check-in desk. You will be given luggage labels for your bike to be checked-in there, or you will be directed to the oversized luggage bay.
---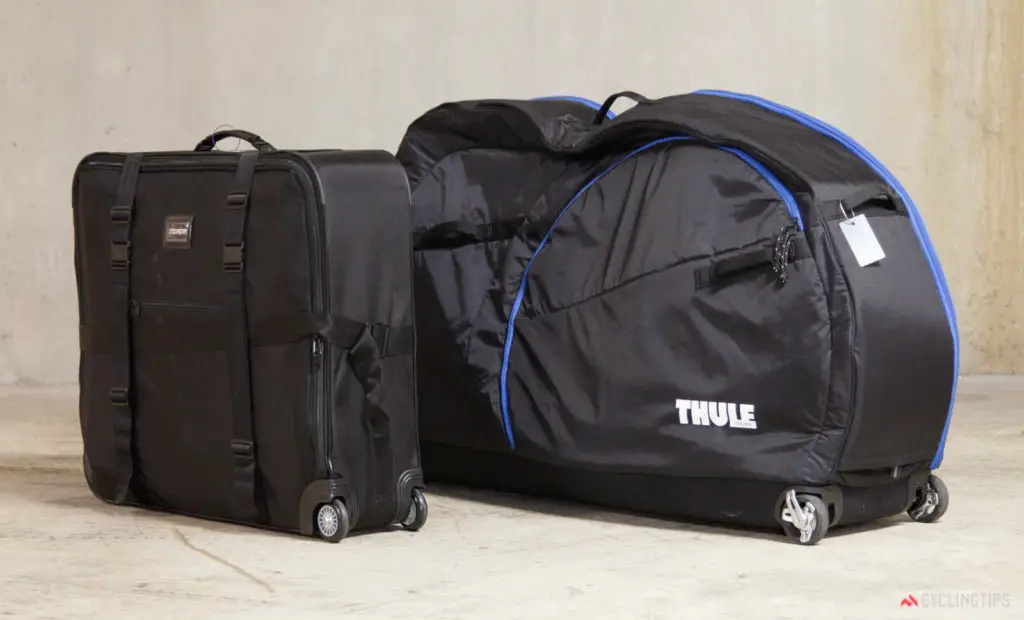 Bikes must be inside a protective bag or box
---
Below are the Bicycle carriage requirements and fees for two popular airlines operating at Palma de Mallorca airport:
EasyJet
When booking your flights online with EasyJet select the 'Sports equipment' option. If you don't do it initially you can add it later, up to two hours before the scheduled time of departure. You can do this at the airport, up to one hour prior to departure, but at a higher fee.
Specific criteria
Use of a bicycle box or bag is obligatory
Maximum of 20kg or 32kg depending on Small or Large sports equipment allocation purchased
Only bicycle per box is permitted. No other items can be inside box such as clothing
The handlebars and pedals must be flush with the frame or removed
Hydraulic suspensions or brake systems on a bicycle is OK
Fees
Small sports equipment allocation 20kg booked online is £30/€40 or £40/€50 paid at the airport.
Large sports equipment allocation 32kg booked online is £35/€45 or £45/€60 paid at the airport.
---
Ryanair
As with most airlines, you can book your bicycle initially or later. Online select to add sports equipment and then select a bike. You will be charged more for adding it at the airport or a call centre.
Specific criteria
Bicycles must be inside in a protective bike bag or protective box
Bicycles maximum weight limit is 30kg
No electric bikes with batteries
Fees
Purchased initial flight booking €60/£60
Purchased at a call Centre or at the Airport €70/£70