1. Why do you want to rent a car?
2. Searching for and booking your Palma Airport car rental online
3. Choosing your Palma Airport car hire company
4. Fuel Policies
5. Insurance
6. Driver requirements
7. Picking up your hire car
8. Extras
9. Driving your Rental Car
10. Extending your stay
11. Returning your vehicle
12. Cancellation
13. Driving in Mallorca
If this is your first time visiting the beautiful island of Mallorca then there is a lot to see and do. To make the most of your experience you may be looking to rent a car at Palma Airport. If it is not your first time in Mallorca, it may be the first time you have chosen to hire a car. Whether you are visiting the island for work or pleasure and looking to hire a car at Palma Airport, there is much to consider.
To ensure that your journey goes smoothly and you know what to expect when hiring a car, we have put together this guide which explains everything you need to know about renting a car from one of the many car rental outlets at Palma airport. If it's a good cheap Mallorca car rental deal that you are after, we cover the best way to go about obtaining the best prices. Once you have read this article, which we are confident will answer all of your questions on Palma Airport car rental, you can make your booking without any hidden surprises.

Why do you want to rent a car from Palma Airport? 
First of all, decide what sort of rental car you are going to need. Now this will largely depend on how many of you are traveling and whether you are there for work or on holiday.
Do you want a fun, nippy & cheap Mallorca car rental just to get you round or are you after something with more space & comfort for a larger family to get you from Palma Airport to your accommodation in Mallorca? The size and style of the rental car that you choose will determine the price of the car hire and the fuel charges, insurance, etc. and of course, the feasibility to travel.
If you want to visit all the hidden places that Mallorca has to offer, including driving through "tight" towns, then you want something small and compact, however, if you are traveling with children and lots of luggage then a VW Polo is not going to be big enough.
A great way to see the island of Mallorca
Are you going to be using the car regularly or is it just to transport you from the airport and for a few short journeys? Many people will hire a car with the sole purpose of getting them to and from the airport and then have something 'just in case.' For others, they get plenty of use out of a rental car.
If you are 'stay by the pool' kind of people, then you won't get much use out of a hire car. In this case, a Palma Airport transfer might be for you.  If you like to be active and get to the know the island and everything that it has to offer then a car is a fantastic investment. There is so much to see and do. In the north, you have the beautiful coastal and mountain areas and Formentor, a firm favourite with the Royal family. In the South East, and more inland, are the pearl, leather and olive factories of Manacor. Then for a feast of history and culture, you can't beat a visit to Palma with its magnificent cathedral and beautiful port.
A whole new driving experience in Majorca
Remember, in Majorca you drive on the right, as opposed to the UK and countries like Cyprus where you drive on the left. When you get your car, you will have to get used to driving on the opposite side of the car and the opposite side of the road, performing opposite actions. For those seasoned drivers abroad, it becomes second nature after a while, but it can take some getting used to, especially when navigating your way out of a busy international airport. For this reason, some people to prefer to hire a car similar to what they drive at home.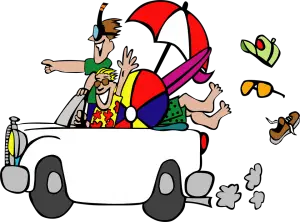 Searching for and booking your Palma Airport car rental online
If you are traveling on a whim, and it is all very last minute, you may decide to head straight to a car rental desk when your flight lands. But choose your Mallorca car rental provider wisely. You need to be aware that most car rental companies have various policies and they differ quite significantly in some cases. You won't have time to visit them all and decide which one suits you the best. It would probably take all day. In addition to the sheer volume of rental companies at Palma airport, there are also long queues at busy times. Queueing over and over again is not a prospect you necessarily want to face after your flight.
Instead of the stress and hassle of booking at Palma airport, most people prefer to pre-book in advance. Either directly or using a third-party comparison site that normally provides the cheapest Mallorca car rental quotes. There is a great convenience in using a comparison site. You just enter the dates that you want the car. Instantly the comparison site will gather quotes from different Palma Airport car rental suppliers with various vehicles available on your chosen dates and present them to you in a manner that is easy to digest and process. This can be done as late as the day before you travel. Don't leave it too late though – it takes time to locate the right car and prepare it for rental.
Tips on using a Palma Airport Car Rental Comparison Site
The search results will show you everything available from a variety of car rental companies on your chosen dates. The range will be extensive ranging from small cars like the Fiat Panda to larger SUV's and minibuses. When the results have returned, the website will present the various information with the highlights of each vehicle on the results page. Usually, this includes the cost of the car rental, a picture of the car, the type of car and various other information including:
•    Number of passengers
•    How many bags will fit in the boot
•    How many doors the vehicle has
•    Details of vehicle pick up – either at the terminal or off-site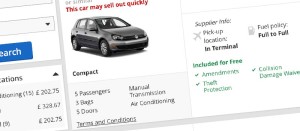 Once you click on a specific car, it will take you through to a new page where you will be able to view more information.
Generally, on this page, you will see any additional features of the rental car including whether it is manual/automatic and if it has air conditioning. There will also be other useful information available such as the pick-up location of the vehicle, the fuel policy, mileage allowance and insurance as well as details of the supplier and the rating based on other customer feedback. You can often find more information on a third-party site than you can from the car rental companies own site.
TIP – when searching for a car, bear in mind that while they may show a VW Golf, the car you are assigned will depend on availability. You will notice that it states "VW Golf or similar" at the top of the search results.
You can choose how you would like to see your results – you can filter the search results by car size, customer rating, cost, etc. Often these comparison websites are very intuitive and built with the end user in mind to make your booking as easy as possible. Some sites that do cheap Majorca car rental comparison are skyscanner.net, travelsupermarket.com and dealchecker.co.uk.
Choosing your Palma Airport car hire company
Once you have examined all of the search results, you will need to choose the offer that best suits you. The car rental that you eventually choose may not be the cheapest option. While the cheapest may appear to be the best deal, this is not always the case. There are lots of other factors that you need to be mindful of which we will look at in more detail. The cost of insurance, fuel and additional charges can soon mount up, so the price of rental that is quoted is never the actual true cost of the car.
There are many car rental companies to choose from at Palma Airport. We have listed those that are inside the terminal and those that are off-site that require a shuttle ride to help you make your decision. While the terminal based companies may be more convenient, the off-site companies offer more reasonable terms.
Car rental companies located inside Palma Airport terminal:

Hertz, Sixt, Europcar, RecordGo, Centauro, Enterprise, Thrifty, Avis, Budget, Goldcar, Rhodium, Interent, Flizzr, ClickRent & Autoclick.

Off-site and require a shuttle ride:

Keddy, OK, Hiper Rent a Car, Dollar, Drivalia.
Terms and conditions
As we mentioned earlier, the price that you may be quoted for Palma de Mallorca Airport car rental is not the final price that you will pay. This can often be discovered the hard way, but with our experience and knowledge, we can help you to avoid any pitfalls and make sure you are fully aware of what is required when hiring a car.
When you book a rental car the price you pay for the rental is just to have use of the car for the term that you have selected. It does not include any accident waiver, fuel or insurance or any extras like sat nav or car seats. It is critical that you read the terms and conditions and what is involved in the car rental before you place your booking. This can often have an impact on who you decide to book with.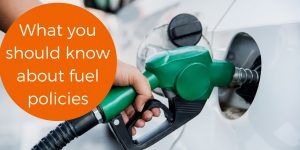 Fuel policies
The fuel policy has changed a lot over the years when it comes to car rental at Palma Airport. Gone are the days when the price you paid for the car included a full tank of fuel. Now there are various fuel policies in place which differ from provider to provider. One thing that you can rely on is that you can select the fuel policy when you are deciding who to book with.
Full to full
Full to full is the one you will be most familiar with if you have hired a rental car in the past. It is the policy that many companies used years ago and still use today. When you collect your rental from the pick-up point at PMI Airport the vehicle will have a full tank of fuel.
You can use the car and not worry about the cost of the petrol/diesel as long as you give it back with a full tank. This is easy to do. There are service stations as you approach the airport to allow you to fill the tank up. Don't make the mistake of filling it up when you leave your resort if you are more than ten minutes away as it won't be full by the time you deliver the car back.
Most Palma Airport car rental companies with a full to full policy will take the cost of a full tank off your credit card and hold it until you return the car with a full tank. Those that offer a full to full fuel policy include:
Autoclick

have a full to full policy with a penalty of €25.30 if not returned full plus the cost of the missing fuel

Dollar

has a full to full policy

Hertz

who own Thrifty and therefore operate the same policies have a full to full policy. You pay for a tank of fuel when you collect the car

Enterprise

who operate Alamo rentals also offer a full to full policy
Pre-Purchase
Pre-Purchase requires you to purchase a full tank of fuel at the time of collecting the rental car at Palma Airport. The price that you pay for a full tank differs according to the car that you are hiring and the cost of fuel at the time of picking up the car. Once you have paid for the tank of fuel, you are advised to return it as close to empty as possible as you will not receive a refund on any fuel left in the tank.
Pre-Purchase with refund
When you collect the rental car at Palma Airport, the fuel tank will be full, and you will pay for it. The cost of fuel is usually higher than the going rate. Once you return the car, any unused fuel will be calculated, and the cost refunded to your card.
Pre-Purchase with partial refund
Like the Pre-Purchase with refund, the partial refund is calculated minus an admin fee for refuelling. Those that operate a Pre-Purchawith partial refund include:
Centauro

charge a full tank fee of between 105€ and 135€

RecordGo

require a Pre-Purchase – 115€ – 140€

OK Rent a Car

require a Pre-Purchase of 87€ – 116€

Goldcar

– 68€ – 83€
These fees are subject to change depending on the cost of fuel in Mallorca. The amount charged includes a re-fuelling charge which varies between providers.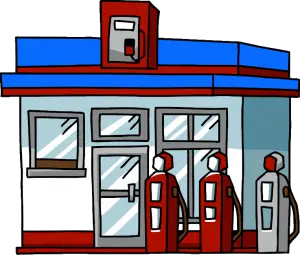 Petrol stations near Palma de Mallorca Airport
Depending on your car rental fuel policy, you may need to return your car with a full tank. If that is the case, there is a Repsol petrol station on the airport grounds near to the exit of the airport. In this case, you will need to drive past your drop-off point to fill up your tank. Drive all the way past departures (upper level) and then take the first exit on the right and follow the road along.
There are other petrol stations near PMI Airport
Repsol: Distance – 3km (Address: Camí de Son Fangos, 151)
Repsol: Distance – 5km (Address: Camí de Can Pastilla, 35,)
BP: Distance – 5km  (Address: Carretera Palma – Porto Petro, Km 10,)
Car Rental Insurance
When you hire a rental car at Palma Airport, a basic insurance is included in the price. You can take additional insurance for extra protection and peace of mind. There are many different levels of insurance offered, so it is important to choose which you need and what they cover.  
When you collect your car, you will be required to present a credit card in the majority of cases. This credit card is then used to deduct an excess from your card. This can range from a few hundred euros to a few thousand. The money for the excess is not actually processed – it is just blocked from your card pending the return of the car. Once the car is returned without damage, the excess block is removed. If there are any problems with the car, money will either be deducted or the full amount taken.
If you want to avoid the possibility of having to foot the bill in the event of damage to your hire car, you can purchase additional insurance that will either partly or fully cover the cost of any repairs required. This can be purchased through a third-party provider or directly with the car hire company. If you don't have a credit card, some car rental companies insist on you taking out their additional cover. The price for the insurance can vary and is charged by the day. It can work out quite costly, but if you were to have an accident, you might not see your excess again. Here are just a few examples of what the different providers at Palma Airport charge as an excess and their insurance requirements:
Centauro insists on a 1,500€ excess which is blocked from your credit card. To avoid paying this excess, you can take Centauro's SCDW (Collision Damage Waiver) policy which will remove the excess requirement. This cover costs 23€ per day. While this does work out expensive, if you are hiring the car for a week or more, it covers a multitude of eventualities.
Recordgo is one of the more lenient car rental companies and will accept credit cards, debit cards, and American express if the Total comfort cover is taken. If the primary driver is not the cardholder, Total Comfort Cover is mandatory. The CDW insurance (Collision Damage Waiver) is required if you don't want a 1,400€ deposit taken from your card. The cost of CDW is 29.98€ per day. If you don't have a credit card and you take out the insurance, they will insist on a debit card deposit of 300€.
OK Rent a Car are an offsite company that requires a shuttle ride from Palma Airport to collect the car. They require a credit card in the name of the driver at the point of collection and will take a much lower excess of 600€. They will accept a debit card if the Premium Cover Insurance is taken. The SCDW can be taken to remove the excess. This is charged at 15€ per day.
AutoClick – 1,050€ deposit is requested from your credit card unless you take out the SCDW of 17€ per day – then a smaller excess of 50 – 150€ will be taken. Many of the bigger name rental companies like Hertz and their subsidiaries don't operate through some of the third-party sites, and therefore you need to visit their website to find out their rental terms.
Hertz who own and operate Thrifty have similar terms to the other rental companies. They charge an excess from the credit card unless you take a specific level of insurance coverage. They do not specify the excess, but they do accept credit card, debit cards and in the case of Spanish nationals they will also accept cash.
Enterprise who operate Alamo rentals at Palma Airport, charge a damage waiver excess of between 1100€ and 1650€ depending on the size of the car. If you take the damage waiver policy, you will not be charged an excess.
TIP – Consider your insurance options: If your additional insurance is purchased directly with the car hire company, you will not have to pay anything in the event of the car being damaged. If you take out insurance with a third-party provider, the car hire company will charge any cost incurred for the repair of the car to your credit card and you will need to claim a refund from your insurance provider. While purchasing additional insurance with the rental company is an easy and convenient option, it is usually sold at vastly inflated prices and can hugely increase the overall price of your car hire. Third-party providers on the other hand, can offer the same type of insurance for very reasonable rates.
Car Rental Driver Requirements
Many car rental companies at Palma Airport insist on the driver being aged 18-21 with a minimum driving experience of 1-2 years. The younger drivers are more restricted to entry-level cars

Young driver supplement – This is a daily amount charged to drivers under the age of 25

Additional driver supplement – if you and a partner or other members of your party want to be able to drive the car then an additional driver supplement will be charged

Drivers over 70 – some companies require an additional insurance to be taken
Other requirements
There are basic requirements for those taking out a rental agreement which is often included in the small print. For those who don't read the small print ordinarily, we strongly recommend that you do when hiring a car from Palma Airport. In fact, it is often advisable to read the terms before you agree to the booking. Once you pick up the car just double check anything you are unsure of. While some agents will speak very good English, there will be others that don't speak it as well so make sure you double check. In addition to those things that we have already covered here are a few other points to consider:
In most cases, you are not to take the car outside of the Balearic Islands. Some people like to get the ferry over to the mainland to explore. The terms and conditions will state if this is allowed or not.

Once you reach 2,000 km (check the mileage of your particular agreement), you must swap the car or face a penalty even if you have unlimited mileage.

Fine administration fees. If you are caught parking illegally or speeding, you will be liable to pay the fine incurred as well as the administration fee from the hire car company.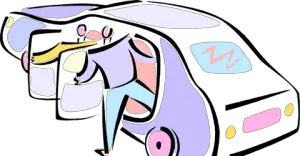 Picking up your Rental Car
When your flight arrives no doubt, you will be keen to get on with completing your journey. You will have already made your journey to the departure airport, sat through the flight and now you want to get to your accommodation. Once you have your cases and you are ready to leave, you need to go through the process of collecting your car.
Not only will you have to queue to fill in the necessary paperwork, but depending on the rental car provider you may have another journey to collect the car. While many providers are based within Palma Airport's main terminal, there are those that are a bus shuttle ride away. Luckily these off-site car rental companies provide regular free shuttles.
You do need to be aware that if you are arriving out of hours, the collection may be less frequent. This is one reason why you need to ensure that the rental company has your flight number and expected time of arrival.
There may be a charge for collecting your car at a certain time. You need to make sure that you check this out when you initially book the car. Most rental companies charge a fee of around €40 for collecting after 11 p.m. and before a certain time in the morning. Some car rental companies like Centauro do not offer an out of hours collection service. If you are arriving on a late-night flight, your choice of rental could be somewhat restricted.
TIP – To make sure that your car collection is a smooth as possible and doesn't throw up any unexpected delays make sure that you have your identification, credit card and driving license available and that you understand where the car will be collected from. If you are traveling from the UK, you will also need to obtain a code from the DVLA for driving abroad. This code is valid for 21 days and needs to be presented when you collect your car.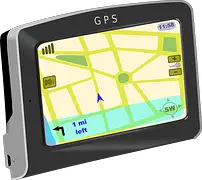 There are lots of optional extras that you can choose to add to your car rental. Each of these features is often charged by the day (a day is a 24-hour period).
Driving your Rental Car
While you may be a seasoned driver with many years of unblemished driving experience, you cannot account for other road users. As you will be driving on a different side of the road and a different side of the car it is important to get familiar with the car, and the controls before you set out with the rental car from Palma Airport. Drive carefully and be mindful that the opposite actions have to be taken. Here are a few tips to consider:
Mirrors – spend some time positioning the mirrors and making sure you have a clear view in both your rear mirror and your wing mirrors.
Roundabouts – you drive around them a different way, so be mindful of this and take extra care on the approach. Don't drive straight across them – slow down and check that the route is clear.
Speed limits – in Mallorca and the rest of Spain, the speed is measured in km, not miles. When you see a sign saying 100, it is referring to km. Use your speedometer to check your speed. You don't want a speeding ticket abroad.
Motorways – when you leave Palma airport you come out of the car park, exit the airport and are pretty much straight on to the motorway. This can be intimidating – especially when it is your first driving experience abroad. Approach the entrance cautiously – there will be cars coming from a direction that you aren't used to. Remember everything is the other way around if you are used to UK roads and what you know as the fast lane becomes the slow lane!
Be mindful of other drivers – Spanish drivers are much more confident than you and often in a hurry to get somewhere – especially taxi drivers. While you may be a cautious driver, you cannot account for other road users.
Pay attention to road signs – in Mallorca pretty much all roads will get you to where you want to go. Getting lost is hard but not impossible. If you miss a turning, there is usually another one heading in the same direction. Use a Sat Nav to enter your location but also pay attention to the many road signs that will give you a good indication that you are in the right area.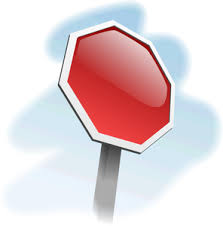 What to do if something happens when you have the rental car
Before you take the rental car, we recommend that you get a damage report to the vehicle before you accept it. You don't want to be liable for scratches that were done by someone else.
If something happens when you are in possession of the car you should have paperwork from the rental company that explains the procedure. You must make sure you contact the Palma Airport car rental company and follow their instructions to ensure that your insurance is valid.
If you are nervous about driving abroad and would like added peace of mind from accidental damage, then you may want to consider taking additional insurance. Many things could go wrong:
   Having an accident while you have the car

   Breaking down

   Putting the wrong fuel in

   Accidental damage while parked somewhere  
Most rental companies include a breakdown cover in case of mechanical failure however if it is something caused by driver negligence, then you will not be covered. It is worth taking out breakdown cover as part of your agreement especially in a foreign country where you don't know the roads.
Extending your Stay in Mallorca
If you wish to extend your stay and keep the car for longer then, as long as the car is not needed for another rental, you usually can extend the lease. If this is the case, you may be required to return to the rental office in Palma to sign more paperwork.
Returning the rental car at Palma Airport
When you return the rental car, this is effectively the end of your car hire and the end of your rental agreement. Now although you have returned the car it is highly likely that the rental company still have a large deposit blocked on your card for the excess. If you are expecting a refund for unused fuel, you need to ensure that you are going to get this back.
It is a good idea to make sure someone looks over the car. What if you drop the car back in the condition you collected it in and someone scratches it between you dropping it off and the car being inspected? You will also want to make sure that they take a note of the petrol.
If you have agreed to drop the car back out of hours, it may be that your car won't be inspected until the morning. If anything happens to the car in this time, you will be liable for any damage.
TIP – While most rental companies are reputable and will return any monies owed to you there have been horror stories about deposits not being returned or the fuel not being refunded. Take a picture of the fuel gauge and photos of the car if you are bringing it back out of hours for example or if there is no-one around to inspect it.
Cancelling the car rental before you arrive in Mallorca
Should your travel plans change, and you find yourself no longer need to hire a car, most companies offer free cancellation up to 24 hours before you arrive. Many companies will accept the cancellation as long as it is made before your rental agreement commences (this is the time that you are paying for and not the time that you collect the car).
Driving in Mallorca
The Mountain roads of Mallorca are a must for drivers with their curves, hairpins and beautiful views. These along with the rural and coastal roads are an excursion in themselves. However, Palma city is busy and a bit more stressful to negotiate especially during rush hour times.
Are Mallorca's roads a problem to drive on? No, as long as you stick to the rules of the road, Mallorca will be a pleasure to drive in. In general, it's a very safe island to drive around. Most European rules of the road are the same or very similar to Mallorca's.
Spanish road laws though should be adhered to strictly whilst driving in Mallorca. If you are a visitor don't fall into the trap of thinking you won't be prosecuted. Breaches of the road laws in Mallorca will be swiftly and heavily penalized by the Spanish authorities.
Road laws in Mallorca
As most road laws are generally the same as for other European countries, below are some reminders and some laws that might be different to what you would expect. The same laws apply to any Mallorcan Car Rental.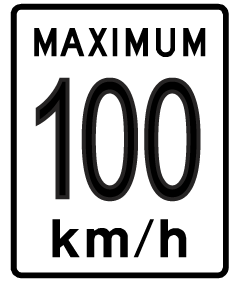 Speed Limits in Mallorca
Always check signs for speed limits whilst driving in Mallorca.
Type
KPH
MPH
Motorways
120
74
Main roads
100
62
– Regular dual carriage ways, not all main roads are 100kph
Minor road
90
55
Urban areas
50
31
General Driving
Drive on the right-hand side of the road.
A driving license must be carried whilst driving, along with a passport or European ID or Spanish residence card. A heavy fine of around €150-200 will be imposed on the spot for driving without a license.
The minimum age limit to drive a car is 18. The minimum age to drive a 50cc motorbike is 16, to drive 125cc is 17 and to drive anything over a 125cc is 18.
Any violations of the road laws in Mallorca which incur a penalty will be passed onto you by your rental car company.
Drivers must not cross solid white lines in the centre of the carriageway.
In tunnels, headlights must be used.
Child safety seats must be used for children under 135cm.
Moped, scooter and motorbike riders are obligated to wear helmets.
Some Petrol/Gasoline filling stations require pre-payment before the pump will operate.
Be careful on roundabouts, correct Spanish driving involves using the outside lane for all directions, this will frequently cause near collisions.
Fines
Police will give out fines on the spot in any part of Mallorca. These can be reduced by 50% if paid within 20 days.
Non-Spanish residents will be required to pay the fine immediately. Noncompliance will mean the confiscation of the vehicle. Providing a named guarantor to pay the fine in Spain is the only way not to pay immediately.
Drink Driving
The limit for regular cyclists and car drivers is 0.05% (0.015% for new drivers, less than two years).
Random breath tests can be imposed by police. Breath tests are obligatory if requested by police in Mallorca. Refusal may mean the immobilizing of the vehicle. A driving ban for 1-4 years may be enforced with a possible prison sentence of up to a year.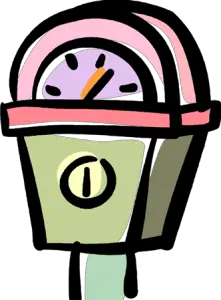 Parking in Mallorca
Single unbroken yellow lines on the side of the road mean absolutely no parking.
Don't park in a disabled space, marked by a wheelchair symbol, unless you have a permit.
No parking signs are frequently on garage doors and driveways, they will usually have the words, vado permanente or prohibido estacionar, don't park here.
If you park in any of the above-mentioned areas you will be towed away and you will have to pay a heavy fine of around €150 to retrieve your car from the police pound.
Blue lines on the road mean it is a pay to park zone and is obligatory.
To park in disabled spaces you must display the blue permit badge or sticker. This badge is an EU regulated parking permit for disabled persons. This badge must be applied for in your home country.
What to do if you get a parking fine?
It can happen even if you are on holiday – you return to your car and find a parking ticket on the windscreen. What now? Tempting as it may be, ignoring it is definitely not the best way forward. The fine will become more expensive the longer you wait and if you don't pay at all, you can be pursued even if you live in the UK or another European country.
It pays to act quickly:
Within an hour of your parking time running out, you can get the parking fine waived by paying a small fee at one of the ticket machines nearby.
If it's too late for that, the best thing you can do is to pay the fine before your car hire company becomes involved – otherwise you will be charged an additional administration fee by the hire company.
If you pay the fine within 20 days, it is halved.
How can I pay my parking fine?
You can pay the fine straight away at one of the banks listed on your parking ticket. If you prefer to pay online, you can do so via the local authority website.
You incurred a parking fine while your hire car was parked in a free public car park?
In some areas of Mallorca, hire cars can only be left in public car parks while they are actually rented out. This is to stop hire companies from leaving part of their fleet in public car parks and using up valuable parking spaces. Therefore it is the rental company's responsibility to display a document in the car that shows the vehicle is currently being hired. Should this document not be clearly visible, the vehicle can be issued with a parking fine. In this instance, simply pass the parking ticket on to your car hire company.
Useful Spanish English equivalent driving terms
| Spanish | English |
| --- | --- |
| Autopista | Highway, Motorway |
| Carretera | Road |
| Calle | Street |
| Salida | Exit |
| Ceda el Paso | Give way |
| Peligro | Danger |
| Curvas Peligrosas | Sharp or dangerous bends |
| Despacio | Slow, slowly |
| Obras | Roadworks |
| Multa | Fine |
| Ayuntamiento | Town hall |
| Aparcamiento | Car park |
| Gasolina | Petrol |
| Gasoline sin plomo | Unleaded petrol |
| Gasoleo | Diesel |
Enjoy your holiday!
Now that you have your car and you understand everything involved in hiring the car you are all set to go. Now enjoy the island and everything it has to offer and happy exploring!