Compare low cost door-to-door prices for airport transfers from Palma Airport with Solhop – the highest rated private transfer supplier in Spain.
Airport Taxis

from Palma de Mallorca
Pre-book Taxis
Online
Savvy tourists arriving at Palma airport tend to pre-book their taxi online and have a driver waiting for them inside the arrivals area. It is probably the most stress free way of getting to your destination and generally quicker than contracting car hire. The driver holds a sign with name on and quickly gets you to the waiting vehicle without any queuing.
We recommend Solhop.com, a fully licensed Spanish transfer supplier. You don't need to make any advance payment when you book. Pay your driver in cash or with a card. You can also cancel your booking at any time without having to haggle about refunds. Check out the table below to compare the rates of different suppliers. If you prefer, you can hire a car without a driver here.
Best PMI Taxis
Solhop airport taxis awarded "Certificate of Excellence" by TripAdvisor for the 6th consecutive year.
Book now pay on arrival
Book your taxi without making any payment and pay your driver when you arrive at your destination.
Cancel for free
You can cancel your Palma airport taxi for free at any time before your travel.
Impeccable service
Solhop use the very best licensed taxis along with experienced professional drivers at low cost.
Taxi Prices from Palma Airport (2021)
Prices of Mallorca Airport Taxi Transfers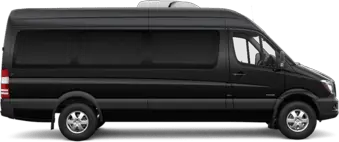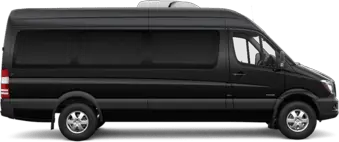 ---
Where are taxis at Palma Airport?
Local Palma
Taxi Tariffs
The rates listed below can help to give you an idea of how much a journey will cost; however, it is a good idea to always ask for an estimate before getting in, so as to avoid any quarrel later. Palma airport taxis from the taxi rank have four basic fares:
Night-time tariff
(from 9pm to 7am) as well as Sundays and Bank Holidays
Waiting time per hour
€20.15
Inter-urban night-time tariff
(from 9pm to 8am) as well as Sundays and Bank Holidays
Waiting time per hour
€17.86
Day-time tariff
(from 7am to 9pm) in Palma
Waiting time per hour
€17.70
Inter-urban day-time tariff
(from 8am to 9pm)
Waiting time per hour
€18.26
Additional
Cost
You may also be charged the
following extras for each journey:
Return to the
Airport collection time
If you want to know the best time to be collected by your taxi to go to the airport, consider the estimated journey time to the airport and plus an additional two hours to this. Minus this from your flight departure time, then this will be a good time to get your taxi.
Taxi contacts
Solhop Taxis: +34 693 900 900
Fono taxi (Taxi phone): 971 728 081
Palma Taxi: 971 401 414Radiotaxi: 971 755 440 / 971 764 545
Telephone taxi: 971 743 737 / 971 744 050
Taxis for disabled persons: 971 703 529
Tele Taxi: 971 200 900
Wheelchair
Taxis
Most of the vehicles are accessed via ramp and can accommodate manual as well as powered wheelchairs. If you are planning to travel in a power chair, you may wish to check that the total unladen weight of your chair is not above the weight limit for the wheelchair taxi, especially with regards to the tie-down-system, as some power chairs can be very heavy.
If contacting the taxi companies by telephone, it is useful to know a little Spanish. However, the companies are generally helpful and will try to put you through to an English-speaking member of staff if needed.
The fares vary from company to company and you may wish to obtain several quotes to compare prices. As a rough estimate, wheelchair taxis are between 25-40 % more expensive in comparison to a standard taxi.
Below is a list of wheelchair taxi providers
MALLORCA TAXI
This company provides a range of different-sized vehicles, including wheelchair taxis. On their website – www.mallorcataxi.com – these are referred to as "Eurotaxis".
To make a booking on the company's website, click on "Contact Us" and fill in the online contact form. The need for a wheelchair taxi has to be specified in the "comments" section.
The company can also be contacted by phone, WhatsApp or text message on 0034 659 559 550.
Payment is made to the driver in cash or by card (the vehicles are fitted with chip and pin machines).
MAJORCA AIRPORT TRANSFERS
A range of wheelchair-accessible vehicles, from taxis to coaches, are available.
Quotes can be obtained, and bookings can be made via e-mail at: info@majorca-airport-transfers.com.
To view an example of the type of vehicles provided by this company, visit their website on majorca.european-airport-transfers.com and click on "Specialist Transfers".
Payment can be made online when booking or, in some cases, to the driver in cash.
The company can also be contacted by phone: 0034 971 549497 or fax: 0034 971 549875
BT GROUP
Information about this company can be viewed at mallorcataxibus.com or mallorcabuses.com.
To find information about their wheelchair-accessible vehicles, to obtain a quote or to make a booking, click on "wheelchair" or "accessible wheelchair".
Payment is made online at the time of booking.
The company can be contacted on booking@mallorcabuses.com, if you need more information.
TAXIS DE MALLORCA
To view information about this company, visit taxisdemallorca.com.
You will find an online booking form by clicking on "Reservations". The need for a wheelchair-accessible taxi will have to be noted in the "Comments" section and by clicking on "Special Service" at the top of the booking form.
If you wish to find out more, click on "Questions" for an online contact form, or send an e-mail to info@taxisdemallorca.com.
Alternative benefits of a Taxi
Knowing a bit of Spanish is useful as not all drivers may be fluent in German or English. However, most drivers are helpful and generally friendly. If you are with a driver fluent in your language or your Spanish is good enough, then they may be able to help you with local knowledge. If you want to know about good bars or restaurants or one that's recommended, drivers are good to ask as they often have a few in mind. Also, they can help in directing you to the areas with the best or most lively nightlife or most spectacular natural attractions on the island.