Wine tasting in Mallorca
Wednesday, September 22nd, 2021
September is wine festival time in Mallorca, where the end of the grape harvest is celebrated. For wine lovers, this is a perfect time of year to visit the island, although it is of course possible to sample some of the great Mallorcan wines all year round. We have put together some information on the topic for you.
Winegrowing in Mallorca past and present
The thought of Mallorca generally conjures up images of sun, sea, and sand. However, the island's Mediterranean climate with its 300 days of sunshine per year does not just benefit holidaymakers – it also offers optimal wine growing conditions.
Despite the fact that wine-making has been part of the island's culture for a long time, Mallorcan wine has only recently made a name for itself. King Jaume I promoted wine-growing in Mallorca as early as the 13th century. The local wine industry continued to thrive until the arrival of the phylloxera plague at the end of the 19th century when farmers turned to almonds and olives instead of vines.
It took some time before vines were reintroduced to Mallorca and initially this was only for local consumption. To this day, Mallorcan wine is produced in comparatively small quantities, which is part of the reason why relatively little of it is exported.  Of the total production of island wines, around 70 per cent is consumed on the island. Nevertheless, international demand has increased, as the quality of Mallorcan wines has improved considerably in recent years.
In 2018, the Mallorcan grape harvest yielded 9,907 tonnes of fruit and wine production reached 6.3 million litres, the highest level since records began!
There are around 70 wineries in Mallorca – some of these have been family-owned for centuries and many are open to the public. Around 1,661 hectares of agricultural land are used for wine growing, where both indigenous (autochthonous) and foreign grape varieties are cultivated. Of the former, there is a great variety, but only a few of these are recognised and registered by the authorities, which is a prerequisite for the commercial marketing of the wines produced from them.
Mallorcan wine-growing regions and quality standards
Around 40 per cent of the grapes harvested in Mallorca are processed into wines with a certified designation of origin and receive the classification "Denominación de Origen" (DO). This is a quality standard that can only be used for certain wines that are grown, produced and bottled in Mallorca.
---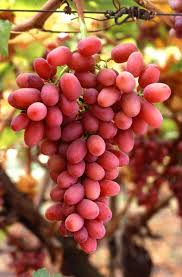 40 per cent of the grapes harvested in Mallorca receive the classification "Denominación de Origen" (DO).
---
Of the remaining 60 per cent, some are made into wines carrying the label "Vi de la terra Mallorca" (wine of the region). This is a quality standard just below the DO classification – equivalent to the French "Vin de pays" – and indicates a higher quality than table wine.
The town of Binissalem is also known as Mallorca's wine capital. This region, which includes Sencelles, Santa Maria del Camí, Consell and Santa Eugènia, was the first to become a recognised wine-growing area in 1991. Covering around 608 hectares, this is the largest wine-growing region in Mallorca. In order to gain the qualification "D.O. Binissalem", red wines must contain at least 50 per cent Manto Negro grapes, while whites must consist of a minimum of 50 per cent Prensal Blanc.
Another official wine-growing region is Pla i Llevant, which has been recognised since 1999. It covers an area of 347 hectares and includes Algaida, Ariany, Artà, Campos, Capdepera, Felanitx, Llucmajor, Manacor, Maria de Salut, Montuiri, Muro, Petra, Porreres, Sant Joan, Sant Llorenc, Santa Margalida, Sineu and Villafranca de Bonany. Grapes cultivated here include Manto-Negro, Callet, Fogoneu, and Prensal Blanc. Recognised wines from this region bear the seal of quality "D.O. Pla i Llevant".
The Serra de Tramuntana – Costa Nord area has been recognised as a wine-growing region since 2002. It is the smallest on the island, with a cultivation area of around 11 hectares. The local grapes cultivated here include Callet, Manto Negro, Malvasía and Prensal Blanc. Quality wines from this region are awarded the designation of origin "Vi de la terra Serra de Tramuntana – Costa Nord".
Wine tasting in Mallorca
Many of the Mallorcan wineries or bodegas are open to the public and offer wine tasting sessions all year round. You can visit these individually or you can book a trip along the Mallorcan Wine Route across the Binissalem wine-growing region with stop-offs at selected wineries. The wine route "Routa del Vi" runs parallel to the Tramuntana mountains from Santa Maria del Camí via Consell to Binissalem.
The Mallorcan grape harvest begins at the end of August, but some grapes ripen until mid-October. If you happen to be on the island during the grape harvest season, a visit to one of the numerous harvest festivals is a must. These are celebrated with wine, music, and dance and often carry on until late into the night. One of the biggest and probably the most famous of the wine festivals in Mallorca is the Festa des Vermar in Binissalem, which takes place over a fortnight in September. However, due to ongoing Corona restrictions, this year's festivities had to be curtailed somewhat and are therefore slightly smaller and quieter than usual.
If you are unable to visit the wineries you will still be able to sample the local wines in many bars and restaurants all across the island. In addition to the certified wines, a good and inexpensive local wine is often served as the house wine. In addition, the numerous wine bars in Palma offer the opportunity to taste and enjoy a wide selection of local wines of different price ranges and geographical origins.
Mallorcan grapes and wines
The following red grapes are officially registered:
Manto Negro – probably the most important Mallorcan grape variety, which is cultivated mainly around Binissalem and on the east coast. These large red berries produce a light, harmonious wine. Since the Manto Negro grape does not give the wine a deep colour, it is often mixed with Callet or foreign grape varieties.
Callet – a robust grape variety mainly produced around the area of Felanitx. The Callet grape is usually combined with other grape varieties.
Gorgollassa – a very old type of vine that was rediscovered in the 80s.
Fogoneu – this has a similarity with the French Gamay grape, from which the famous Beaujolais wine is produced. Its main cultivation area is Felanitx.
Red wines account for about 70 per cent of Mallorcan wines. Famous names include Anima Negra (black soul) – the island's most famous and successful wine to date, Moragues, Binigrau, Obac and Veran.
Of the white native grape varieties, the following are officially recognised:
Prensal Blanc (also known as Moll): mainly grown in the Binissalem area – fresh and fruity.
Giró: slightly reddish in colour (Giró Ross).
Malvasiá de Banyalbufar: one of the oldest grape varieties, which was once thought to be extinct. Very aromatic taste.
---