Home » Hotels »
Hotels near Palma Airport
How quickly can you be on the beach in your swim wear after arriving at Palma airport? Ten minutes perhaps? Literally the time it takes to leave the airport as the coast is right there. But realistically you need to check into your hotel first!
Which is the nearest hotel to Palma airport?
Perhaps you just need to stopover a night to get your connection flight the next day. Or maybe you booked your flights at an unearthly hour to get the cheapest deal. However you could end up paying the money you've saved on a hotel and taxi.
During the early hours airports aren't an especially favorite place to be, full of people reluctantly trapped on their way to somewhere or not as the case may be. If you decide to wait it out all night there are a few 24hour bars/cafeterias open at Palma airport. But it's not very inviting during these nocturnal hours of continuous twilight.
You can usually forget all that if you opt for an airport hotel, however Palma airport has no on-site hotel. That being the case then the closest hotel to Palma airport could be the next best option.
Which are the nearest hotels to Palma Airport?
Which are the most economical or the most practical, as you don't want drunken holiday makers spoiling a much needed sleep.
Below is a list of only the closest hotels to Palma airport and what they have to offer. Conversely if you would like the best choice and real luxury it's only twenty minutes or so to the center of Palma city.
Palma city has an abundance of choice and classic hotels, amid decent restaurants an arrangement of interesting architecture.
Closest Hotels to Palma Airport
All the following hotels are in Can Pastilla which is directly between Palma airport and the beach. These are just a handful out of about ten or so mixed range hotels right by Palma airport.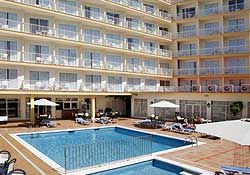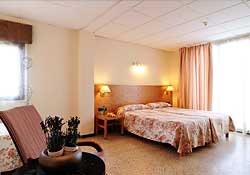 Hotel Balear
Avenida Bartolomé Riutort, 18



Only 50 meters from Palma Beach and a 5 minute drive from Palma Airport. There is a bus stop to the airport by the Hotel. The hotel has a business center and has a terrace with lovely views, Wi-Fi and wired internet access are in all rooms. Approx. €95 per night mid-summer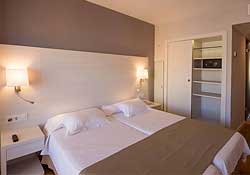 Hotel Helios
Carabela, 7, 07610 Can Pastilla



Located near Palma Beach with an outdoor pool with sun terrace, indoor pool and tennis court, rooms with balconies. Approx. €110 per night mid-summer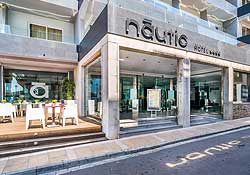 Nautic Hotel & Spa
Virgilio, 24



On the beachfront opposite the Nautical Club. Hotel features a spa and an outdoor swimming pool. The hotel is a modern and minimalist style and is near the shops, restaurants and bars. Only 2 km from the airport. Approx. €150 per night mid-summer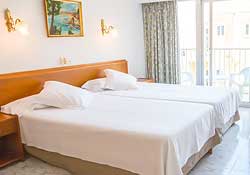 Hotel Amic Gala
Xabec, 5


Located near 70 meters from Playa de Palma Beach. All rooms have a balcony and there are direct buses to the airport, which is 2.5km away. Approx. €150 per night mid-summer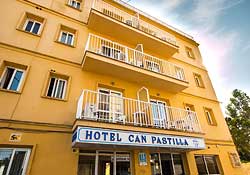 Hotel Amic
Oratge, 4



Budget hotel only 80 meters from Playa de Palma Beach, simple rooms and just 3 stops by bus from Palma Airport. Approx. €68 per night mid-summer.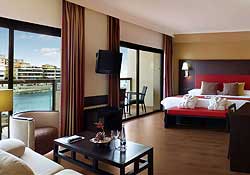 Marina Luz
Maestro Ekithai Ahn – Cala Estancia



Adults-only hotel, located on Cala Estancia Beach on the edge of Palma Bay. Outdoor swimming pool and sun terrace. Magnificent views of Palma Bay, less than 2 km from Palma Airport, bus stop nearby. Approx. €162 per night mid-summer.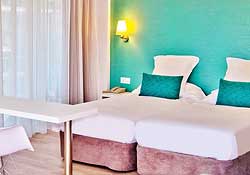 BQ Apolo Hotel
Miguel Masssuti, 21



Situated 150 meters from the beach and just 2 km from Palma Airport. Indoor/outdoor pools, rooms with private balconies. Bus stop for airport 300 meters from the hotel. Approx. €120 per night mid-summer.