Home » Locations » Things to Do Mallorca »
Delphinus Diving School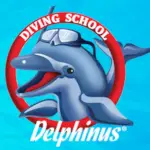 Delphinus Diving School have 2 dive centres located in Mallorca, one at Sa Coma in the north and the other at Peguera in the southwest of Mallorca.
With over 16 years of experience worldwide and having trained and certified thousands of divers the fully qualified team at Delphinus provide a great platform and atmosphere to learn how to dive or simply improve your existing scuba diving skills.
A variety of training courses are available for both beginners (adults and children) and current divers of all levels of experience.
Please visit website for more detailed information.
Contact Delphinus Diving School
Telephone: Sa Coma: +34 971811640 or +34 607054715
Peguera: +34 971687771 or +34 681383803
Email: info@delphinus.eu
Website: www.delphinus.eu
Address: Sa Coma: Hotel Sa Coma Platja THB, Avgda Savines, 07560 Sa Coma, Mallorca
Peguera: Carrer Noguer no.4, bajos 07160, Peguera, Mallorca