Mallorca Bike Hire
Mallorca Bike Hire is based in Porte de Pollensa and was started in 2012 by island resident and cycling legend Phil Axe. Phil previously worked in the UK in the bicycle industry owning bike shops and importing major brands before he settled on the island of Majorca.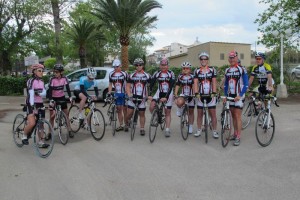 Mallorca Bike Hire offer some of the finest bikes to hire on the island of Majorca. This includes the highest specification professional carbon fibre race bikes from Planet-X and Pinarello. Their fleet of bicycles is kept in excellent condition and fully checked by a professional mechanic prior to each rental.
Their customer service promise includes offering you the best carbon fibre race bikes, at the best prices on the island. Contact them today for a quote
Testimonial – Steve McCann and Judy Rees – Phil and Simon go above and beyond to look after customers, and that along with the great bikes makes Mallorca Bike Hire a winner. For us mere cycle mortals, to get the attention, extra effort and advice for what was just a days hire, tells me I know where to come to next time. We had a great extra days on wheels thanks to the effort the guys were prepared to put in at short notice. Loved the bikes too (Bought one!). Delighted!
Contact Mallorca Bike Hire
Telephone: +34  646 247 476
Email: info@mallorcabikehire.com
Website: http://www.mallorcabikehire.com/