Home » Locations » Things to Do Mallorca »
Experience Mallorca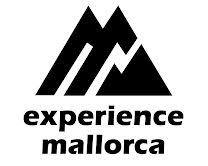 Experience Mallorca are an adventure activity company that provide over 10 different pursuits to add some adventure and excitement to your holiday in Mallorca.
These activities are available throughout Mallorca and include canyoning, coasteering, climbing, sea caving, cliff jumping, adventure trekking, and many more. No experience is required! These are the perfect activities for adventure seekers looking for some exhilarating fun whilst on holiday – suitable for couples, families or groups, who can all experience together the wilder side of Mallorca.
Be assured that safety is of utmost importance and internationally recognized safety standards are employed to ensure you are in safe hands at all times. Experience Mallorca has an enviable reputation for safety, diversity and undiluted fun all over the island. So, whether you are coming here for an activity break, a walking holiday or just fancy an adventure away from the pool then this is the company to make your holiday in Mallorca something you will always remember. See the beautiful and diverse landscapes of the island of Mallorca whilst experiencing a never to be forgotten adventure that is guaranteed to get your adrenalin pumping!
For more information please visit the website.
Contact Experience Mallorca
Telephone: +34 687 358 922
Email: info@experience-mallorca.com
Website: www.experience-mallorca.com
Address: Poligono Son Noguera, 7, 07609 Llucmajor, Mallorca