Home » Locations » Things to Do Mallorca »
Almar Baleares Charter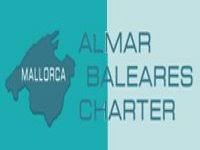 Almar Baleares Charter is a family run business that have been offering boat rental services since 1999 from the most exclusive marina in Palma – Club de Mar. They offer private boats both with or without a skipper (clients wanting to hire the boat without a skipper must hold a current skippers licence) and all their boats are all under 4 years old and in pristine condition as you would expect.
The routes taken are to the west to Isla de Dragonera and to the east they reach the beach of Es Trenc and Isla de Cabrera making many stops on the way to allow swimming and snorkelling. You can also bring your own food for lunch and snacks on board or if you prefer you can stop at a Beach club or restaurant on the island shores.
The boats are equipped with snorkelling equipment.
For more information please visit the website.
Contact Almar Baleares Charter
Telephone: +34 687582976
Email: info@almarbaleares.com
Website: www.almarbaleares.com
Address: Club de Mar, Muelle Pelaires, s/n, 07015 Palma de Mallorca