Home » Locations » Taxi Transfer to Porto Cristo – Getting from Airport to Porto Cristo »
Cuevas del Drach
Cuevas del Drach is a beautiful underground attraction located in Mallorca – in fact, it is one of the most popular attractions here. Cuevas del Drach is a family friendly and amazing sight to see – the beautiful underground caves are something that should not be missed on your holiday in Mallorca!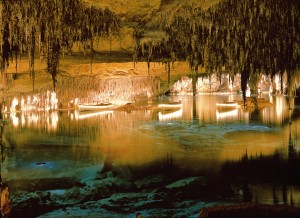 Once you enter the stunning underground world of the Caves of the Drach, which were already known and explored during the middle ages, you are sure to be left breathless by the beauty within.
Lasting about one hour, the tour of the caves (which includes a small lake in the center), is a very popular tourist location in Mallorca, and for good reason. You will see The Flag, the Baths of Diana, and get to explore an underground environment like you never could have imagined.
The lovely ceiling details in the Caves grow one centimeter every one hundred years, and by entering the caves, you will be experiencing a part of history that you will remember forever!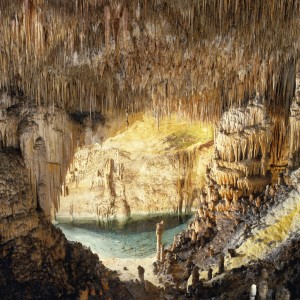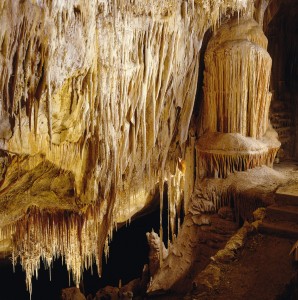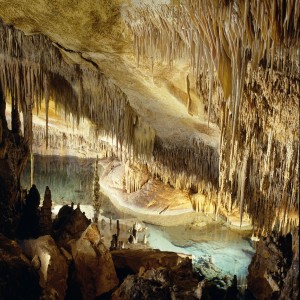 The beautiful turquoise waters in the lake and the Baths of Diana are something that must be seen to be believed!
Cuevas del Drach is also located near a variety other facilities, such as restaurants, and boat tours, which can fully complete your exciting tour of the Caves.
Contact Cuevas Del Drach
Address: Ctra Cuevas s/n 07680, Porto Cristo, Mallorca
Telephone: +34 971 820 753
Email: Info@cuevasdeldrach.com
Website: www.cuevasdeldrach.com