Home » Locations » Soller » Recommended Restaurants Sóller »
Recommended Restaurant in Soller Port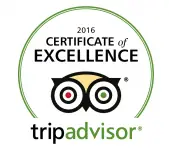 Es Passeig
Google & TripAdvisor review snippets about Es Passeig
"Best restaurant in the bay..service was top drawer, not massively expensive"
"Wonderful..Very nice location and view..Attention to detail was good really enjoyed"
"Perfection!..Love this place, lovely spot, outstanding food that was perfection..Great attentive service"
"Still our favourite!..chef Marcel has a real talent..expertly presented and never disappoint"
See hundreds more excellent reviews of Es Passeig on TripAdvisor & Google
The restaurant
Mediterranean, Spanish, European

Es Passeig naturally has the appeal of palm trees and the beach directly in front of the restaurant, however there is a lot more that makes this place special.
As well as the style of Es Passeig, which many describe as elegant, comfortable and romantic, there is the tantalizing food on offer.
Chef Marcel has build up a reputation for unique and creative dishes that mesmerize the taste buds while the manager Yvonne complements every dish with the right wine.
The restaurant is located on the promenade of the beach area know as Es Repic to the south of Sóller port. Therefore the view it offers diners is a wonderful panorama over the whole bay with the mountains in the background.
The Menu
The menu is chiefly Spanish/Mediterranean and possibly one of the most creative menus in the whole of Soller.
However, most of the diners are regulars at Es Passeig because the restaurant captures that perfect combination of great food and a great atmosphere.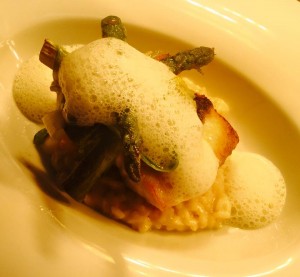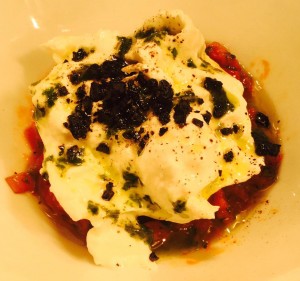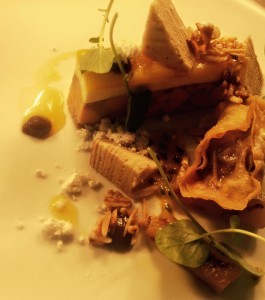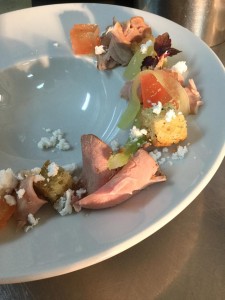 The Management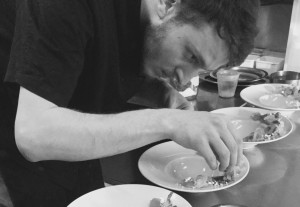 Es Passeig offers diners a special touch due to its being run by husband and wife team Marcel and Yvonne Battenberg. Hence the Battenbergs with many years of experience in catering will pamper guests with the finest dishes from their culinary repertoire.
Marcel has worked with many great chefs in famous restaurants across Europe, such as the Bellevue Palace in Switzerland, the 3 Michelin star restaurant of Dieter Müller in Germany and various others. However thankfully in 2002 he left Germany for Mallorca.
Yvonne is service orientated having done her apprenticeship in the 5 Star hotel Schlosshotel Bühlerhöhe in Baden-Baden, Germany. Later she also worked at The Hempel, a 5 Star preferred Hotel in London before meeting Marcel and coming to Soller.
Their aim is for guests to enjoy fine food, fine wine and good company on the edge of the the beautiful Soller bay.
Make a reservation
Call Es Passeig on (+34) 971 630 217
Email info@espasseig.com
Website www.espasseig.com
Facebook pages for Restaurante Es Passeig
Es Passeig, open Tuesday to Saturday: 13:00-15:30 and 18:30-22:00h (Open Easter Sunday and Monday)
Closed for holidays from 31st October until the 1st March
How to get to Es Passeig
Es Passeig located directly on the promenade to the south side of Port de Soller. This is on the Platja d'en Repic beach, Polígon de sa Platja 7, Puerto de Sóller