Home » Locations » Soller » Recommended Restaurants Sóller »
Recommended Restaurant in Sóller
Ca's Xorc
Google & TripAdvisor review snippets about Ca's Xorc
"Wonderful location for a restaurant!.the trip is well worth it..portions were huge"
"One of the best restaurants..this restaurant is utterly beautiful and delicious..peaceful beauty"
"Spectacular setting..excellent food..hard to match..when venturing around Mallorca"
"Absolute tranquility..One of the most beautiful and hearty places to visit in the world"
See hundreds more excellent reviews of Ca's Xorc on TripAdvisor & Google
The restaurant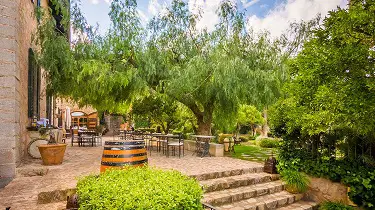 Mediterranean, Mallorcan
If you are willing to travel a few minutes away from Sóller into the mountains you will discover a real Mallorcan jewel.
Ca's Xorc is nestled between olive and lemon trees in the heart of the Soller valley. Because of the unspoiled nature and the backdrop of the spectacular Tramuntana mountains it makes for a very tranquil setting.
The restaurant is set in a beautiful old oil mill alongside a traditional Spanish style villa that is also a boutique hotel. Guests can therefore dine inside the rustic mill or outside on an open terrace and taste the most creative Mallorcan Mediterranean cuisine.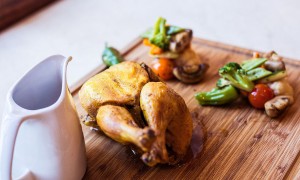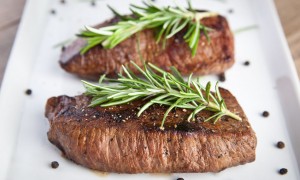 Ca's Xorc's gastronomy is guided by the ethos of maximum quality with sustainability, hence all products used in the restaurant are local, fresh, seasonal and organic.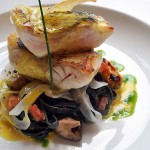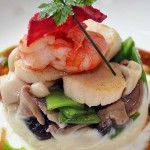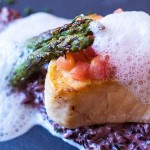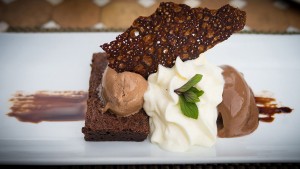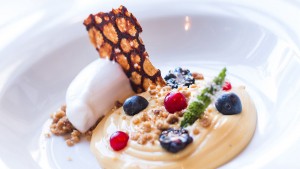 Head Chef Guillermo Moya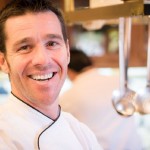 Head Chef Guillermo Moya creates culinary delights combining the best Mallorcan and Mediterranean dishes with a modern touch.  In addition all the dishes are served with special attention to detail by the large professional team at C'as Xorc.
The lunch menu includes a fine selection of Mediterranean dishes along with a number of house specialties.  You can also select a Surprise Menu or a three course Chef's Choice menu which includes drinks. There are also a number of starters and fish and meat main dishes.
In the evenings local specialties feature and there is a special tasting menu with six courses served. You can also choose one of their à la carte dishes.
Ca's Xorc also have their own bodega and offer a wide range of wines, including the latest Spanish as well as the best Mallorcan wines.
Make a reservation
Call Ca's Xorc on (+34) 971 638 280
Email stay@casxorc.com
Website www.casxorc.com
Facebook pages for Restaurante Ca's Xorc
Ca's Xorc, open throughout the year except winter from mid November through to the end of March.  Breakfast from 8:00 to 11:00, Lunch from 1:00 to 3:30,  Evening Meal served from 8:00 to 10:30
How to get to Ca's Xorc
Ca's Xorc, only a short drive away from Sóller, located on the road to Deia. Carretera de Deia, 56.1km 07100 Soller Islas Baleares