Home » Locations » Soller » Recommended Restaurants Sóller »
Recommended Restaurant in Soller Port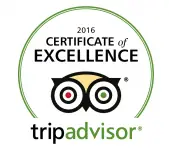 Agapanto Flor del Amor
Google & TripAdvisor review snippets about Agapanto
"wonderful and beyond expectations, the ambiance was just perfect"
"Amazing food..overlooking the bay with fabulous views..Service was really good too"
"An enchanting spot at the bay..offers an incredible view over the water and the mountains"
"Special dinner..gorgeous setting..food was outstanding, my husband had a truffle pasta"
See hundreds more excellent reviews of Agapanto on TripAdvisor & Google
The restaurant
Mediterranean, Mallorcan
Restaurant Agapanto's position right by the sea on the edge of Soller bay with its own beach makes it a unique and enchanting place.
Guests can enjoy the open air terrace surrounded by fresh herbs and beautiful flowers which gently release their perfume, blending with the sea breeze.
The view across the water opens out revealing the natural harbour backed by the impressive Tramuntana Mountains. The setting sun routinely catches these slopes and drenches the restaurant in amber and rose tinted light creating an enchanted atmosphere.
The Menu
Guests will find that the menu harmonizes with the atmosphere of the place, Mediterranean and Mallorcan cuisine with excellent wines. The chefs here have a passion for their food and a desire to share this creative cuisine of natural ingredients with the guests.
The flavours of the Mediterranean at Agapanto are drawn from its products and ingredients much of which is collected from their own garden and local suppliers.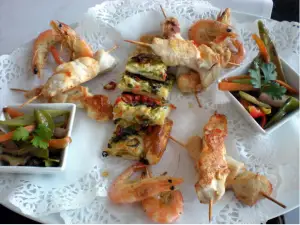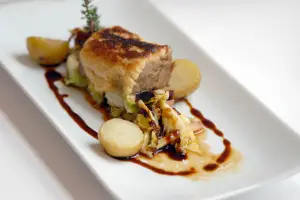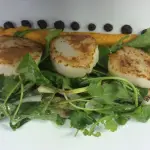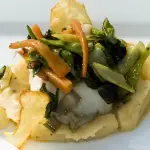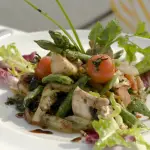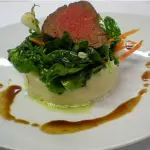 The Owner
A little over ten years ago Ana Maria arrived in the Port along with her desire to bring art, music, culture, fantastic food and hospitality to this part of the bay.
With her eye for fine design and attention to detail Maria created a magical, inviting atmosphere and brought Agapanto to life as one of the most beautiful restaurants in Soller.
Agapanthus flowers, candles and soft lighting help to create the magical concept at the restaurant. This makes romantic dining on the edge of the bay special.
Make a reservation
Call Agapanto on (+34) 971 63 38 60
Email info@agapanto.com
Website www.agapanto.com
Facebook pages for Restaurante Agapanto
Agapanto, open from 12:00 noon to 1:00am
Closed Wednesdays and from November to February
How to get to Agapanto
Agapanto located on the south side of Port de Soller, on the Platja d'en Repic beach. Camino del faro 2, Puerto de Sóller