Home » Locations » Real Estate Mallorca »
CCC-IMMO
The team at CCC-Immo is your reliable partner for the purchase of real estate in Majorcas northeast and is also available to assist you with administrative hurdles such as applying for a tax number or registering with local utilities.
Anke Köhler, Managing Director of CCC-Immo, knows Majorcas northeast like the back of one's hand. Since the foundation of CCC-Immo in 2010, the studied real estate specialist has been a proven expert for the region. Thanks to her many years of experience as a broker in Germany and Majorca, Anke Köhler advises you with the necessary know-how and accompanies you on your way to your dream home. No matter if you are looking for a finca, an apartment or a property, whether you want to buy a property, sell or rent for a long time: CCC-Immo is well acquainted with the market and is at your side with an experienced team.
At CCC-Immo, you benefit from an excellent network of architects, construction experts, craftsmen and lawyers who ensure a smooth purchase process. CCC-Immo can also rely on administrative obstacles such as the application for a tax number or the registration with municipal utilities. The experts at the magazine Bellevue have also recognized that CCC-Immo values most the service. That is why they have awarded the property "Best Property Agents" to CCC-Immo for the fifth time in a row.
Finding your dream property can take a long time. Therefore, CCC-Immobilien offers the CCC-Immo-Power-Tour©. In one or two days you will be shown all the objects that could be of interest to you. But after your purchase CCC-Immo is also a reliable partner for you. The Happy-Home-Service team provides you regular inspections of ventilation, checks for the maintenance of equipment and services relating to house, garden, cleaning, repair and swimming pool so that owners can enjoy their property for a long time.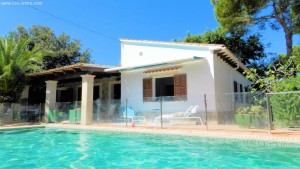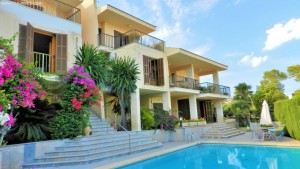 Telephone: +34-971 566 178
Email: info@ccc-immo.com
Website: http://www.ccc-immo.com/
Address:Canaima Concept & Consulting, S.L. (CCC-Immo)
Via Calle Mallorca, 28
ES-07590 Cala Ratjada / Mallorca
Spain