Home » Locations » Alcudia » Recommended Restaurants Alcudia »
Recommended Restaurant in Alcudia
Bistró del Jardín
Google & TripAdvisor review snippets about Bistró del Jardín
"Still dreaming about this meal…DELICIOUS!"..by far one of the best meals I had..in Mallorca"
"best restaurant I've ever been to. Amazing dishes.. worth every cent I paid and we enjoyed every minute"
"A culinary experience not to be missed. Very creative and delicious food"
"Called in advance..Maca the chef prepared absolutely amazing vegan..tour of the tastes of..Mallorca"
See hundreds more excellent reviews of Bistró del Jardín on TripAdvisor & Google
The restaurant
Mediterranean, Mallorcan
Part of Jardin restaurant group, Bistró del Jardín opened April 2011 and distinguished itself as a high quality restaurant serving locally sourced Mallorcan and Mediterranean produce.
The venue is beautiful, full of herbs and fragrant flowers, living up to its name where diners can sit outside by the garden. The service is welcoming and the restaurant is child friendly.
The restaurant was created by the nationally renowned chef Maca de Castro and is daily supervised by her. It's Mediterranean menu continues a gastronomic adventure that began in 1996 with the opening of the Jardin restaurant in the same location.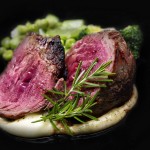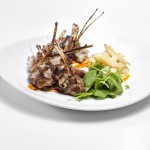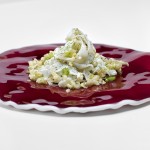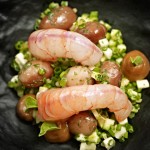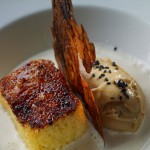 Some of the noteworthy dishes from Maca's career are still served today thanks to their quality bistro. Dishes are simple, fresh and with all the charm of the Mallorca's culinary tradition. This kitchen has a Michelin star to its credit and the restaurant is one of Mallorca's finest!
Head Chef Maca de Castro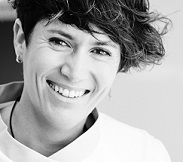 Macarena De Castro nicknamed as ' The Mallorcan woman' is the chef and owner of the restaurant Jardin. She has worked and trained with internationally renowned chefs and has made a guest appearance on the Spanish version of Masterchef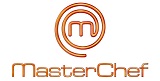 and was also a guest speaker at the Madrid Fusion.
Maca has now held the prestigious Michelin Star since 2012.  The restaurant also has two 'Suns' awarded by the highly rated Spanish Repsol guide.  The following publications have also acknowledged her work: The Wall Street Journal, Elle, Vogue.
Make a reservation
Call Bistró del Jardín on (+34) 971 89 23 91
Email info@restaurantejardin.com
Bistró del Jardín are open every day (except Mondays), from 13:00 to 23:00
Facebook pages for Restaurante Jardín & Bistró del Jardín 
How to get to Bistró del Jardín
Bistró del Jardín is located midway along Port d'Alcúdia in Carrer dels Tritons.  It's about a 1km walk along the promenade from the port.