Home » Hotels »
Hotels Palma City
Autumn and spring, when the heat of summer has gone, are traditionally times when tourists visit the city of Palma.
When planning your trip to Palma city one consideration that will affect your enjoyment is where you will be staying. When it comes to Palma city the location in the city is a prime factor.
Before looking at different hotels it's good to ask yourself what are you coming to Palma for?
If it's to experience the atmosphere of a Medieval European city and to sightsee then a hotel that's centrally located in the old town is likely to be what you want.
Maybe a relaxing city break to get away from it all is on the agenda. In that case you might want to choose a place away from the hustle and bustle of the city center, possibly by the scenic Marina area.
Those coming for business may want to be accommodated in an area convenient for where their work.
Of course the price is also a major factor in deciding your hotel, yet this shouldn't really be the only aspect to look at. However having a hotel that fits your budget directly relates to holiday happiness.
Palma city has an abundance of hotels amid restaurants and interesting architecture. However which are the most economical or practical?
Hotels in Palma Old Town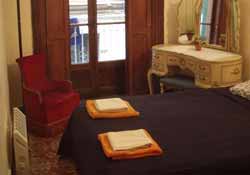 Hostal Ritzi
Apuntadores 6, 07012 Palma de Mallorca, Spain
Hostal Ritzi is found at the heart of Palma city and also close to the port. It sits just off Plaza de la Reina in the old town and the Cathedral is just 300m. The Hostal has free Wi-Fi and heated rooms and offers free luggage storage. It's in the middle of shops and restaurants and is a 10 minute walk from the beach and 5miuntes to the harbor.
Approx. €70 per night double or twin room Autumn/Spring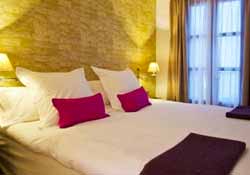 Palma Suites
Plaza Mercadal, 8, 07002 Palma



Palma Suites is positioned in Palma's old town in the heart of Palma and features a roof terrace and a gym. Every suite has a dining area and lounge with sofas and views of Palma. The suites are all air-conditioned with free Wi-Fi, they are modern with a fully equipped kitchen. The beach in Palma is 2 km away and there are many bars and shops and dining options found around Palma Suites. Palma ferry port is a 45 minute walk away.
Approx. €145 per night per suite Autumn/Spring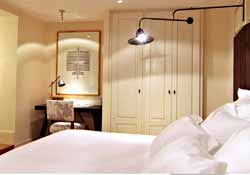 Hotel Cort
Plaça De Cort 11, 07001 Palma



Hotel Cort in the heart of Palma is just a 5 minute walk from lively bars, restaurants and a wide variety of shops. The hotel offers a roof top swimming pool and bar and free Wi-Fi available.
Each stylish room features a comfortable seating area. Palma Port is a 10 minute walk and the Intermodal train station is 15 minutes away walking.
Approx. €455 per night double or twin room Autumn/Spring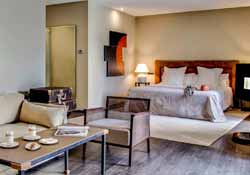 Hotel Can Alomar
Calle Sant Feliu, 1, 07012 Palma



Luxury Boutique Hotel Can Alomar is set close to the port in the heart of Palma by the tree-lined boulevard in the center of Palma. The hotel has a sun terrace, featuring a spa, plunge pool and hot tub. It offers wellness treatments with spectacular views over the cathedral and the bay in the viewing tower. The rooms are spacious and are fitted with king-size beds and a seating area. There is free Wi-Fi in all public areas. There are numerous restaurants and shops close to the hotel. The Hotel Can Alomar is a 5-minute walk to the Almudaina Palace and Cathedral. The seafront is just 500m and the beach only 1km.
Approx. €364 per night double or twin room Autumn/Spring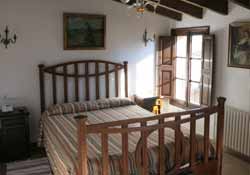 Dalt Murada
Almudaina 6 A, 07001 Palma



The Dalt Murada hotel is in Palma's Gothic Quarter close to the port but in the heart of Palma. The hotel is a restored manor house with antique furniture and tapestries. Breakfast is served under lemon trees in a charming patio and there is a roof terrace with superb views of the cathedral.
The rooms feature wooden beams, chandeliers and original artworks, all have air-conditioning and a private bathroom. Being in the old Town it is only a short walk to many bars and restaurants and at the same time just 200m to sea and the Parc del Mar.
Approx. €112 per night double or twin room Autumn/Spring
Economic Hotels in Palma City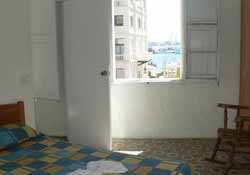 Hostal Terramar
Plaza Mediterraneo, 8, 07014 Palma
Located midway around Palma's horseshoe promenade. The Hostal has a terrace offering views of the bay, fitted with hammocks and parasols. There is free Wi-Fi is available throughout. Rooms come with the option of a private or shared bathroom as well as dormitory rooms. Palma train station is 4 km away, Beliver Castle is a 7 minute walk and the promenade is only a 1 minute walk. The port is 2 km and Cala Major Beach a 5 minute drive away.
Approx. €45 per night double or twin room Autumn/Spring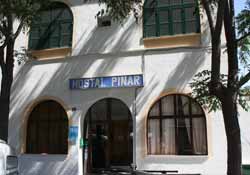 Hostal Pinar
Camilo Jose Cela, 6, 07014 Palma



Hostal Pinar is located approximately around the middle of the Palma Bay, just a 10 minute walk. The hostel is 2km/1.25miles from the old town and the cathedral and is by Bellver Park. It has free Wi-Fi and a seasonal outdoor pool. The rooms are all air-conditioned and heated with private bathrooms. Shops, restaurants and many bars are within a short walk.
Approx. €40 per night double or twin room Autumn/Spring
Luxury Hotels in Palma City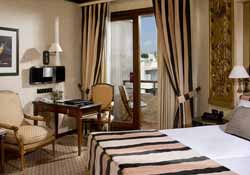 Hotel Gran Melia Victoria
Avenida Joan Miró, 21, 07014 Palma



Overlooking the Bay of Palma, Gran Melia Victoria is situated in central Palma midway around the bay. Bellver Castle is only a 12 minute walk away and Palma Cathedral is 2.6 km. The hotel has a terrace with a cocktail bar offering views of Palma bay and the cathedral. There is a wellness spa, a fitness center plus outdoor and indoor swimming pools. Some of the suites and rooms offer views of the sea and cathedral. Within a short walk from the hotel are a number of clubs and bars.
Approx. €264 per night double or twin room Autumn/Spring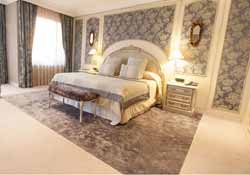 Hotel GPRO Valparaiso Palace & Spa
Francisco Vidal Sureda 23, 07015 Palma



Hotel GPRO Valparaiso Palace & Spa is set in the fashionable Bonanova district to the west of Palma. Set amid gardens, the hotel is high above the city and Palma Bay, terraces offering sea or mountain views, Bellver Castle is 4.4km/2.7 miles from the hotel. There are a couple of hotel restaurants, a piano bar and a poolside bar. There is a large spa with a hot tub, saunas and steam bath plus wellness treatments. The hotel facilities also include outdoor and indoor swimming pools, tennis and padel courts and a gym. All the rooms are spacious and modern, have a balcony with impressive mountain views or city views some with an in room whirlpool tub. The suites offer living rooms and a Nespresso machine.
Approx. €206 per night double or twin room Autumn/Spring