Home » Hotels » Hotels Across Mallorca » Rural Hotels Mallorca »
Sa Vall Hotel
Sa Vall Hotel is a beautiful hotel, which is a stately manor house located in the area of Valldemossa.  The beautiful hotel is perfect for those who appreciate a lovely, secluded place to spend time relaxing and appreciating the scenery that surrounds you, while enjoying time with your friends, family, or partner.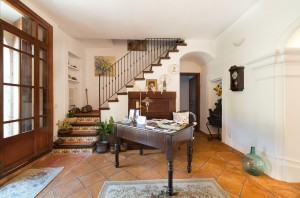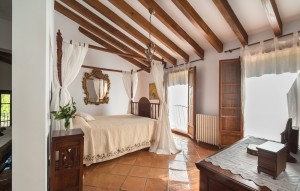 Sa Vall de Valldemossa allows you to get a wonderful view of the Sierra de Tramuntana mountain range, which has just been named a world heritage site by UNESCO.
This amazing hotel is perfect for those who are looking to incorporate a little bit of nature into their home away from home stay!
With a stunning landscape to view, you will enjoy sitting outside on the terrace or swimming in the beautiful, crystal blue pool that is available to the guests who stay at Sa Vall de Valldemossa Hotel.
While the hotel has been fully renovated to allow guests more modern comforts, it also retains many of its original features that have made it a favourite over the years. Its wonderful terraces and lovely gardens include lemon trees, orange trees, and sweetly fragrant flowers.
The full furnished rooms in the hotel have quite the charm, and will make your stay one to remember!  Free WiFi is available to guests, as well as complimentary organic produce, and farm fresh eggs and milk.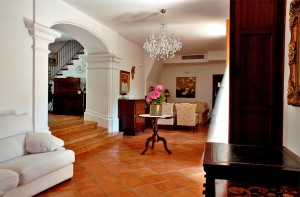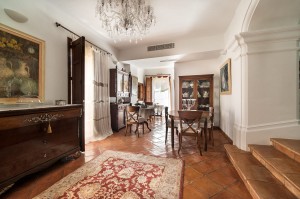 The seven bedrooms within the hotel are decorated beautifully to give your stay a homely feel that you will embrace. Each room has a private bathroom, television, and DVD player, and the lobby features a self-service bar.
The friendly staff who work in the hotel are happy to give you tourist information, including directions to the nearby attractions such as beaches, golf courses, cycling, and horseback riding.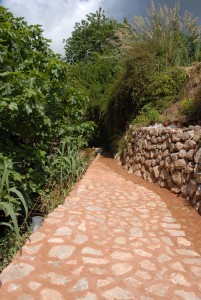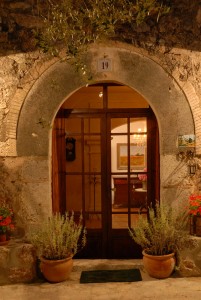 Amenities in the hotel include room service, heating, multiple languages for easy check in and check out, luggage services, laundry services, a buiness center, bridal suite, and even meeting and banquet facilities, so you can hold your family reunions, weddings and receptions, and business meetings in a wonderfully relaxed atmosphere.
Contact Sa Vall Hotel
Telephone: +34 667 777 710
Email:  info@savallhotel.com
Website: http://www.savallhotel.com/