Home » Hotels » Hotels Across Mallorca » Rural Hotels Mallorca »
Es Recó de Randa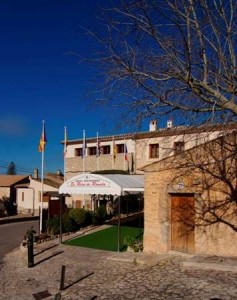 Es Recó de Randa Hotel is a classic Catalonian country house and at the same time offers guests peace and quiet, rest and leisure.  Because the hotel is at the foot of the Puig de Randa, guests will enjoy spectacular views and tranquillity.   In addition the restaurant provides the pleasures of good food and drink to complete the experience.
It seems as though time stand stills in this rural village, letting guests discover Mallorca at their leisure.
History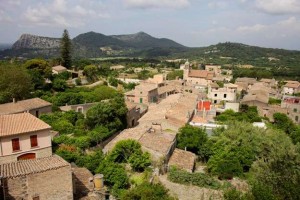 This pretty village at the foot of Puig de Randa is well located in central Mallorca.  Despite this, the village hasn't lost any of its original charm found in the midst of the natural landscape.
The hotel was built as a country house at the end of the 17th century and is still a charming edifice.  The house also served as a nuns' convent for many years.  The stone used to build the house is typical Mallorcan architecture.  Still today all visitors to the monasteries of Gracia, Sant Honorat and Cura must pass by on their way.
The Rooms
Hotel staff maintain the 25 rooms at the hotel to a high standard.  The rooms are decorated in Provencal style and offer comfort and peace, so they are no doubt the perfect place to rest.
Rooms have all the facilities and services you would expect from a modern hotel yet maintain their character.
Additionally the views from some of the rooms are magnificent.  These comprise of  village roofs, countryside and further sea views in the distance.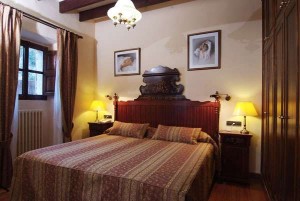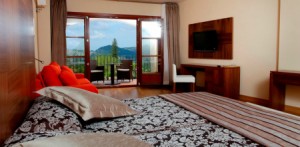 Restaurant
The restaurant faces west and offers spectacular views of most of Mallorca and of course sunsets.  There are summer terraces and winter dinning rooms, incidentally these are with lighted fireplaces.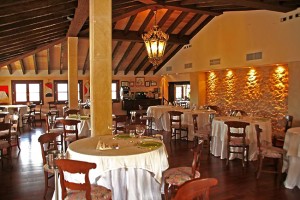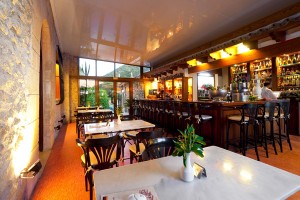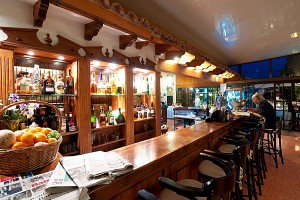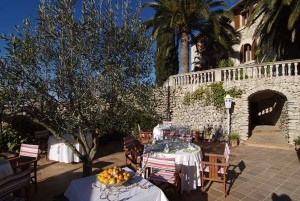 Time seems to have stood still in Randa yet the ancient streets still inspire visitors.   The hotel has swimming pools a sauna and a massage parlor to compliment.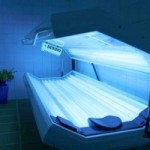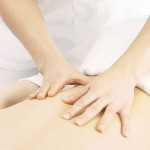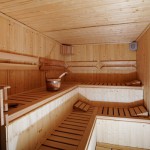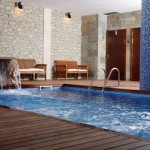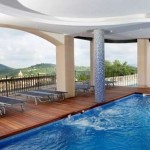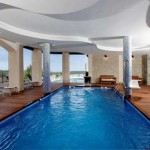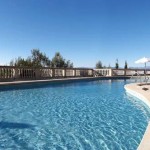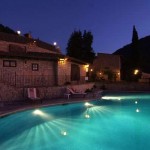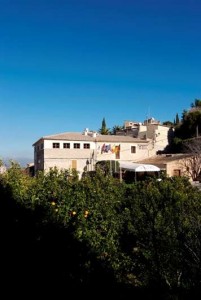 Contact Es Reco de Randa
Telephone: +34-971-66-09-97   +34-971-12-03-02
Email: esreco@esrecoderanda.com
Website: www.esrecoderanda.com
Location: Calle Font 21, 07629 Randa, Mallorca