Home » Hotels »
Hotels Across Mallorca
Literally millions of travellers arrive at Palma Airport each year although nobody really wants to visit the airport. Palma airport travellers really just want to get to their holiday hotel in Mallorca!
There is a very wide range of hotel styles across Mallorca ranging from beach resorts to rural retreats in the heart of the Mallorcan countryside.
The best hotels in Mallorca
What is considered to be the best hotel in Mallorca for one person could be a viewed as a torturous incarceration for another.
Below are a selection of hotels from several coastal resorts across the island to give an idea of the type of accommodation on offer and a rough guide to price.
Included are family friendly hotels from luxury accommodation to more economic solutions.
Economic Hotels/Hostels/Apartments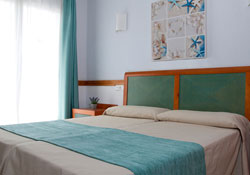 Hostal Brisa Marina
Paseo Marítimo, 8, 07400 Port d'Alcudia
Hostal Brisa Marina is found in the north of Mallorca and offers modern rooms with air conditioning and free Wi-Fi. It is under 5 minutes to walk to Playa del Puerto Beach and overlooks Alcudia Marina. Each room has a private bathroom and some rooms have a terrace with sea views. Palma Airport is around 40 minutes away and the S'Albufera nature reserve is a 10-minute drive.
Approx. €62 per night double or twin room Midsummer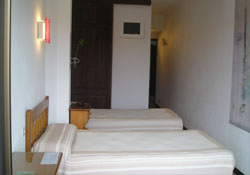 Hostal Can Jordi
Virgen del Carmen, 58, 07659 Cala Figuera
Hostal Can Jordi is located in the south-east of Mallorca at Cala Figuera. It is set in a quiet area with pretty landscape and a beautiful natural fishing port. The place is popular with divers and snorkelers. Each room has a private bathroom fitted with a shower. The hotel has free WiFi and a terrace. Palma Airport is around 50 minutes away.
Approx. €45 per night double or twin room Midsummer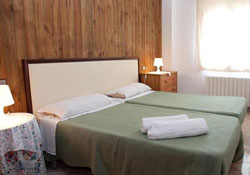 Apartment Puerto Soller
Calle Belgica, 57, 07108 Port de Soller
Apartment Puerto Soller is located in the north west of the island. Port de Soller marina and beach are around a 15 minute walk. Each apartment has free Wi-Fi and free parking and a private balcony with sea views. The apartment has 1 twin bedroom and sofa beds for 2 people in the living room, a private bathroom and well-equipped kitchen. Palma Airport is around 35 minutes away.
Approx. €90 per night per apartment Midsummer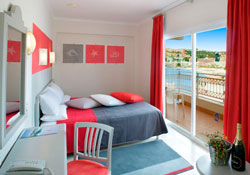 Hotel Playas del Rey
Avenida Jaume I, 76, 07180 Santa Ponsa


Hotel Playas del Rey is in the west of Mallorca and is situated next to Santa Ponsa Bay, located around 200m from Santa Ponsa Beach. Each room has air-conditioning, a private bathroom and a balcony, the majority with sea views. It also offers free Wi-Fi across the hotel and has a large outdoor swimming pool with terraces. This hotel is seasonal open between May and October. Palma Airport is just 26 minutes away.
Approx. €104 per night double or twin room Midsummer
Luxury Hotels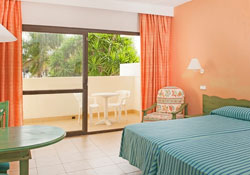 Iberostar Ciudad Blanca
Beach front Juan Carlos I, 43, 07048 Port d'Alcudia



The Iberostar Ciudad Blanca is situated in the North of Mallorca next to Alcudia Beach. The complex has a lagoon-style swimming pool. Each apartment is air-conditioned and includes a balcony with views of the sea. The apartments are simple and spacious and come with a small kitchen. Alcudia Harbor and the old town are about a 20 minute walk away. There is a bus stop very close by the hotel. Palma Airport is a 45 minute drive away and parking is free near by the hotel.
Approx. €221 per night double or twin room Midsummer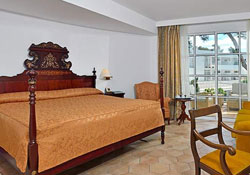 Melia Cala d'Or Boutique Hotel
Portinatx, 16-18, 07660 Cala d´Or



Hotel Melia Cala d'Or is in the quiet area of south east Mallorca in Cala d'Or. The hotel has attractive gardens and a central sun terrace. The complex is just located 300m from Cala Gran Beach. The hotel has indoor and outdoor swimming pools with a gym and spa. The spa includes a sauna, a hot tub and a Hammam. The rooms include a whirlpool bath and a balcony. The Mondrago natural park with forests, wetlands and undeveloped beaches is only 8km/ 5miles away. Palma Airport is 58 minutes away.
Approx. €311 per night double or twin room Midsummer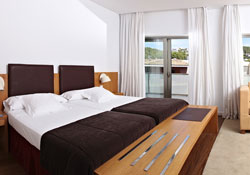 Aimia Hotel
Santa María del Camí,1, 07108 Port de Soller



Aimia Hotel & Spa is situated in the northwest of Mallorca only a few meters from Soller Port. The hotel offers free internet, a magnificent outdoor swimming pool and free Spa access. The Spa includes an indoor pool, hot tub, sauna, Turkish bath and Hammam. All the rooms have a private terrace with great views. The hotel restaurant has a large window with views overlooking the garden and the Tramuntana Mountains.
Approx. €171 per night double or twin room Midsummer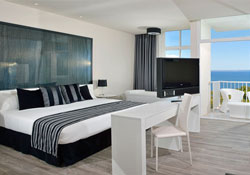 ME Mallorca
Avinguda Notari Alemany I, 07182 Magaluf



ME Mallorca is located in the west of Mallorca and is on the Magaluf beachfront positioned next to the Nikki Beach Club. Rooms come with free Wi-Fi, air conditioning and are spacious and bright with contemporary décor. There is 24 hour room service available and the hotel has a pet friendly policy. There is a spa and two outdoor swimming pools, one of the pools is adults-only. The hotel Spa includes a Turkish sauna and a fitness room. There are free pilates and yoga classes given. Palma Airport is 20 minutes away by car.
Approx. €215 per night double or twin room Midsummer