Experience Mallorca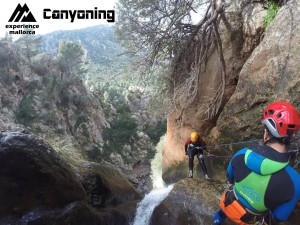 Experience Mallorca are a team that is set up to add a lot of adventure and adrenaline to your Mallorca holiday!
This is the website to visit if you want to enjoy Adventure Sports in Mallorca.  Whether you only hope to try something different or are looking for a thrill seeking holiday in Mallorca look no further!
Activities
The team currently have over ten adventure activities so there is a lot to choose from based all across Mallorca.
Some of these activities are; caving, sea caving, exploring the coast, cliff jumping, adventure trekking, climbing and much more!
The team brings adventure to all levels of thrill seekers.  No previous training or experience is necessary!
There will always be an activity or adventure that is right for you.  So there is no need to be a seasoned thrill seeker.  Whether you are just after a bit of adventure or rather want to get your pulse raging just let the team know.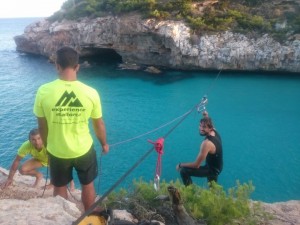 If you are coming to Mallorca for typical beach holiday but want some time away from the pool look no further.  Experience Mallorca will give you something you will never forget.
The philosophy of the team is combining beautiful natural landscapes with personal challenges and therefore raising the excitement.
Safety
Please feel assured that you are in safe hands as Experience Mallorca  keep to internationally recognized safety standards.
The team have a reliable reputation for diversity and safety and so want all their clients to have complete fun in every activity on the island.
Experience Mallorca can offer specific activities for each person, adventure weekends or full weeks.  So go to their website to see their videos and activities and get the latest offers.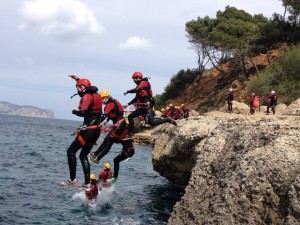 Contact Experience Mallorca
Telephone English: +34 687 358 922
Whatsapp: +34 633344463
Email: info@experience-mallorca.com
Website: www.experience-mallorca.com
Facebook:  Experience Mallorca
Location: Josep Trias 1, 07458 Can Picafort, Mallorca